Potholes get police hazard report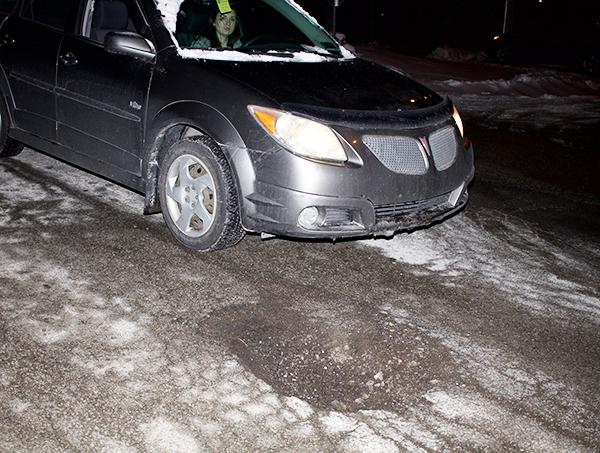 Students, faculty and staff must drive more carefully on roads and parking lots on campus due to the increasing number and depth of potholes.
Campus police have reported potholes on Kunk's Drive as hazardous conditions to Physical Plant employees.
Physical Plant Director Walter Kalista said, over the next few weeks, grounds employees will be patching campus potholes.
"(Physical Plant officials) are encouraging drivers to travel slow, stay alert and maintain distance between vehicles."
Kalista said filling the potholes depends on weather conditions.
The police blotter said Physical Plant employees repaired the Kunk's drive potholes.
According to a PennDOT pamphlet, the main cause of potholes is change in temperature.
The pamphlet also says when water in the ground freezes, the ground expands and pushes up the pavement.
"As temperatures rise, the ground returns to normal level, but the pavement often remains raised," says the pamphlet.
"When vehicles drive over the (bump), the pavement surface cracks and falls into the hollow space, leading to the birth of another pothole," says the pamphlet.
At the Feb. 7 student government meeting, Campus Development Chair Jonathan Kopsick said he was not sure whether Physical Plant employees are going to do a permanent fix on the potholes or a temporary fix.
"It's financially cheaper to temporarily fix (the potholes)," Kopsick said.
According to a PennDOT website, salt on the roads can also cause potholes.
The website says after the salt melted the ice, the water seeps into road cracks.
"When the water refreezes, it expands and causes the cracks to enlarge. "After this process has happened a few times, the result is a pothole," the website says.
Kalista said the community members are encouraged to report potholes' locations to the Physical Plant employees.