Club's budget revealed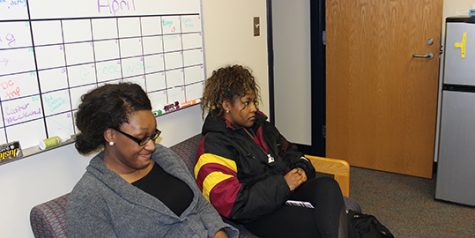 Student Affairs Vice President Shawn Brooks revealed Programming Board's spendings for the 2014-2015 academic year, including those for on-campus entertainment, athletic events and homecoming.
Student Government Association members allocated $115,000 to Programming Board for the 2014-2015 academic year, according to Brooks.
The total spending on each category, however, adds up to $116,500, which is $1,500 more than the allocated amount.
Programming Board President Morgan Miller said revenue from a poster sale at the beginning of the semester helped pay for the extra $1,500.
On-campus entertainment constitutes the highest category in the club's spending, which is $36,325, about 31 percent of the total budget, according to Brooks.
He said it includes activities for the spring fling, poetry readings and the spring dance.
The second highest spending is homecoming, constituting $22,360, which is about 19 percent of the total spending.
Homecoming spending categories includes inflatables, several performances and a homecoming formal.
The third-largest spending category is orientation programming, costing $20,437, Brooks said.
Orientation programs include a disc jockey, fireworks and hypnosis.
Bus trips cost $11,695 and visits to local attractions cost $8,872, Brooks said.
Trip destinations include New York City, Washington, District of Columbia and Gettysburg.
Local attractions include snow tubing, an ethnic festival and Icecat hockey games.
Brooks said he would be Programming Board's adviser for the 2015-2016 academic year.
Programming Board's current adviser, Sherri Rae, declined to comment on the budget.