Women capture two in conference play
On Jan. 25, the Pitt-Johnstown women's basketball team won against Seton Hill University 79 to 65 at the Katherine Mabis McKenna Center in Greensburg, Westermoreland County.
Mike Drahos, Pitt-Johnstown women's basketball head coach, said he was proud of his team.
"We are really working hard with the team to come out with a little fire. We had a couple bad games in the first quarter of this season, but we fixed it.
According to Drahos, this is their first win against Seton Hill since 2015.
"The whole team did a fantastic job, and we had total 47 rebounds. Seton Hill University just had 29 rebounds. It helped us win the game," Drahos said.
In another game, Jan. 29 women's basketball team won against Mansfield University 84 to 59 at the Sports Center.
"Our guards did a fantastic. I'm proud of team, and they got paid off recently. We didn't stand out very well in the first half, but we did a good job in the third quarter with 29 points.
According to Drahos, Mansfield University got 12 points in the third quarter. After the third quarter, the Pitt-Johnstown women's basketball team led by 23 points.
"We are really happy with our focus level. Everyone is contributing in this game, and we had four kids (Alli McGrath, Ashley Norling, Gabby Smith and Makalyn Clapper) get over 10 points.
"We also got 22 assists in this game. That's 10 more than them. Those are good numbers. 
Drahos said there are no easy games in the Pennsylvania State Athletic Conference.
"Every single night, we talk about that you have to show up. You have to show up and play hard every single moment," Drahos said. 
Smith, a Pitt-Johnstown senior women's basketball co-captain, said she was happy to win this game.
"We just played together, came out hard and just moved the ball. We knew that we were a better team and just need to come out and show it.
"We had more intensity and came out to prove that we were the better team," Smith said.
About the Contributor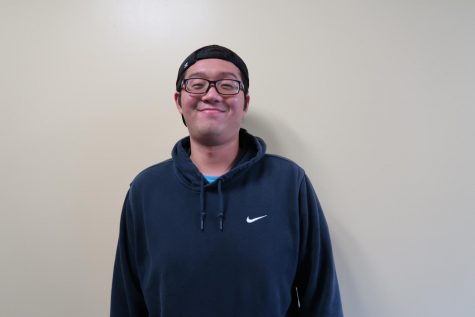 Yang Chen, Staff Writer

Graduated High School: 2011, Kaifeng Twenty-Fifth Middle School (Henan, China)
Year: Junior
Anticipated Graduation Date: April 2021
Major:...