Individual wrestlers seek standing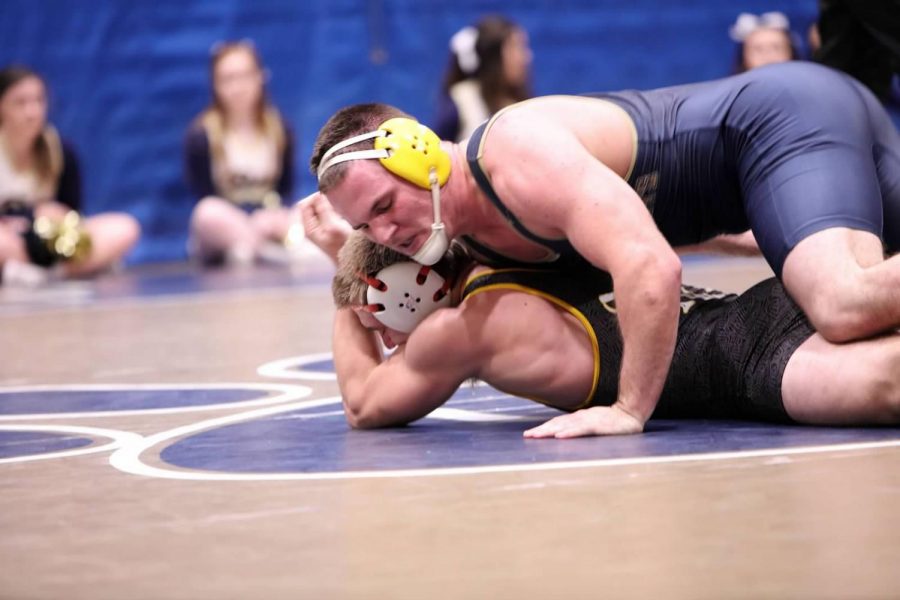 This Saturday, the Pitt-Johnstown wrestlers are to compete in the conference individual meets, the same event that, a year ago, derailed a star Mountain Cat wrestler's season. 
Assistant coach Tyler Reinhart, then a senior on the team wrestling, suffered a season-ending injury last December. 
"The season was amazing leading up to the injury," Reinhart said. "I was undefeated and one of the top guys in the country. I ended up tearing ligaments in both my knees." 
Reinhart said that suffering the injury was devastating, especially during his senior season. 
Reinhart was a former weight class, or individual, national champion. 
"Wrestling has been my whole life, and I was in a dark place for a while, but I knew deep down that I had to get over it, or, at least, act like I was over it and be there for my team," Reinhart said. 
Reinhart was on crutches and sidelined as the wrestlers went on to win the conference dual meets championship after a Feb. 9 victory over Mercyhurst University. 
Reinhart, as an assistant coach, had some advice for the wrestlers reflective of his experience a year ago.
"I give the same advice before every match or tournament. I tell the guys to just have fun and be grateful for the opportunity, because you never know when it could all be taken away from you," Reinhart said. 
Wrestling head coach Pat Pecora said that he also evokes this business-as-usual sentiment toward the conference's individual meets, or any other match, by not preparing for it any differently. 
Pecora said, however, that due to the way the meets work, he is cautious about who he sends, as he can send only one wrestler per weight class, for a total of 10 wrestlers.  
"It's determined on health," Pecora said. 
Pecora said that he was hesitant to send junior Chris Eddins to the meet because of a strained calf injury. 
Eddins did not reply to a request for comment. 
According to Pecora, the meet is unique because the conference is the only one in the nation that has both Division I and Division II teams in the same sport. In the tournament, they compete against one another. 
In the conference, there are four Division I and eight Division II programs. 
"Last season, we finished fourth, and the highest of all Division II schools. We even finished ahead of a Division I program," Pecora said. 
Pecora described this unique meet, pitting Division I and Division II schools, as its own beast, though it doesn't actually have any implications on the NCAA tournament, but rather is separate, and just for the conference. 
"The purpose of it is to determine the best individuals for each weight class in the conference. The top three in each class are all-conference," Pecora said. 
One of the wrestlers  Pecora said he plans to send is junior Levi Neibauer. 
Neibauer said he plans to prepare for this like any other meet. 
"I plan on scoring points the whole time. It's all about scoring points and the system," Neibauer said. "My expectation for this upcoming match is to score more points than the other guy."
Last season, Neibauer finished second in the 197-pound weight class, therefore qualifying him an as all-conference wreslter. 
"I don't like talking about last year. I only like talking about the present and the future. I can't change the past, so there's no sense in talking about it," Neibauer said. 
Neilbauer's former teammate and assistant coach, Cody Law, said he is also focused on the team scoring points. 
"Ideally, the guys aren't focused on who they are wrestling or what division they are in, and instead are focused on competing their best and scoring points," Law said. 
Last season, Law finished first at the 157-pound weight class, which he said gives him credibility among his teammates. 
Law said he's taking this like any other meet, and the wrestlers are as eager to win as everyone else. 
"Obviously, the ultimate goal of the season is to be NCAA champions," Law said. 
About the Contributor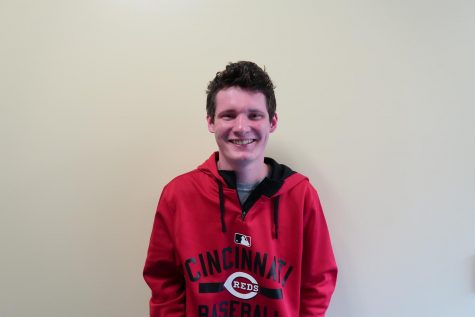 Justin Schmithorst, Opinions Editor

Graduated High School: 2015, Fox Chapel Area High School (Pittsburgh)
Year: Senior
Anticipated graduation date: April 2020
Major: Journalism
...