Men's basketball has new assistant coach
The Pitt-Johnstown men's basketball team has a new volunteer assistant coach for the upcoming season: former Slippery Rock men's basketball assistant coach Eric Elias. 
According to Elias, despite the job being a volunteer position, it would have more responsibility than his previous position and that he'd gain invaluable experience. 
"I talked with (men's basketball head) coach Bob Rukavina before coming here, and he made it clear that I would be very involved with all the coaching and development that is done here at Pitt-Johnstown," Elias said.
Elias said that his duties, in the preseason, involve running workouts for guards. 
"As the season progresses, my duties will expand to scouting reports and watching film, developing players, recruiting, assisting with practice and anything else," Elias said. 
Elias, who held his post as a Slippery Rock assistant for the 2017-18 season, said that  his experience there will help him in his new position. 
"My experience with Slippery Rock will definitely help me, as I learned how to manage different personalities, and the ins and outs of running a college basketball team," Elias said.
Elias said that he hopes his most influential impact will be making the team a bit better every day. 
According to Rukavina, he doesn't really assign any specialties to any of his four assistant coaches. He allows them to handle what they think they're best at. 
Rukavina said that having another assistant coach will be great when having practices.
"Our practices start Oct. 15, and what Eric said he would do is help our guys with rebounding, and making sure that they are going to the glass (for rebounds) every time," Rukavina said. 
According to Rukavina, another way he hopes  Elias can contribute is with reviewing film, either for potential recruits or preparing for an opponent. 
"With scouting, there's so much to study with the analytics, and it's amazing what the technology can do, but there's a lot of film to break down," Rukavina said.
About the Writer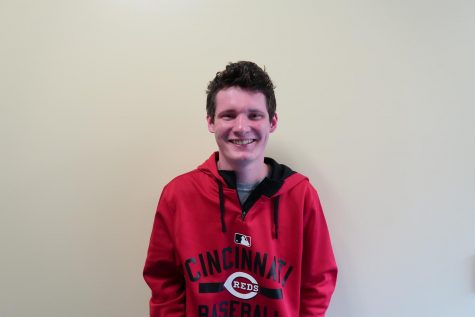 Justin Schmithorst, Opinions Editor

Graduated High School: 2015, Fox Chapel Area High School (Pittsburgh)
Year: Senior
Anticipated graduation date: April 2020
Major: Journalism
...