Wrestling recruits take first steps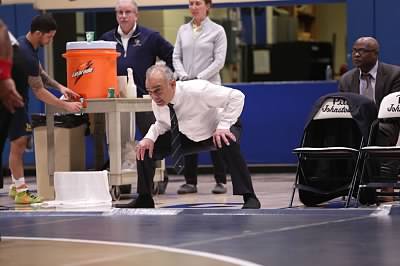 The Pitt-Johnstown wrestling team has, among its 15 new wrestlers, six Pennsylvania-place winners, which means they placed in the top eight of their weight class. 
The highest-ranked recruit was 174-pound Dalton Group, who was ranked No. 17 in the state among all high school wrestlers. 
Group  came to Pitt-Johnstown because he said he loved the campus.
Group, who had an overall record of 153 wins to just 22 losses, winning 87 percent of his bouts in high school. 
He finished seventh, second, and then third in the state for his sophomore, junior, and senior years. 
According to Group, the college-style of preparation is different than the one he had in high school. 
"The workouts started in the first week of school, and, the workout partners are  significantly better than the ones I had in high school," Group said. 
Group said his career goal would to be an individual (weight-class) national championship and a team national championship, and that his season goal would to be to learn as much as he could from the coaches and fellow wrestlers. 
The second-best recruit was Bishop McCoy, a heavyweight who is the only other recruit to place second in his weight class in the state, doing so in his senior year. 
According to McCoy, he spent time with former Mountain Cat wrestler D.J. Sims and said that Sims influenced him to join the  Pitt-Johnstown wrestling team.  
"He (Sims) always said how the team is really close, like brothers, and I thought that would be nice," McCoy said.
McCoy said it's likely that he is to redshirt his freshman year, but that won't stop him from preparing by other means. 
"I plan on wrestling in a couple of tournaments to prepare myself for next year," McCoy said.
Pecora said that starting a freshman is uncommon but not unheard of, and sometimes it can be beneficial to the team. 
"A couple may start, a lot depends on the weight class and injury. But what's really rare is to have a freshman who has an immediate impact on the team. You never know where it comes from," Pecora said.  
According to Pecora, however, his goal with the recruits is to take it slow, and to nurture them through their development. 
Pecora said that he felt good about the recruiting class, but that he will never know how good they are until four to five years from now. 
Additionally, Pecora said that the sustained success of the wrestling program is how they are able to land good recruits each year, and that being a Pitt campus is a good asset, too. 
According to recruit Jacob Burgette, the wrestling program's success is the top reason that he came to Pitt-Johnstown. 
Burgette is another state-place winner who finished 5th in his weight class in his senior year of high school. 
Burgette said he wants to lift weights more because of the competition level in college. 
"We are conditioning for the season; every day we do something different but the toughest day of the week is Wednesday when we swim," Burgette said. 
There is still over a month until the wrestling season starts, as the team starts their season Nov. 3 at Clarion.
About the Contributor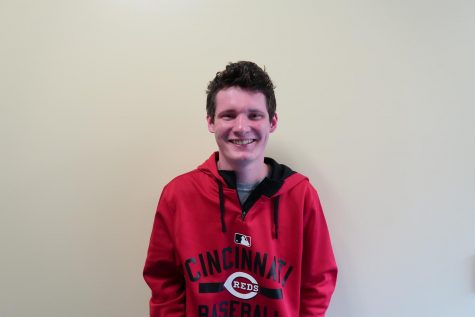 Justin Schmithorst, Opinions Editor

Graduated High School: 2015, Fox Chapel Area High School (Pittsburgh)
Year: Senior
Anticipated graduation date: April 2020
Major: Journalism
...