Athletes reflecting on college time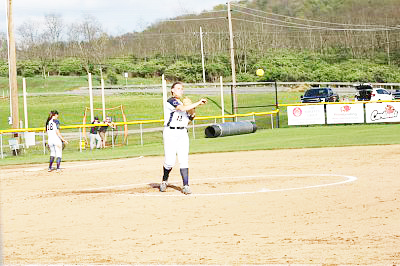 With senior day coming soon, three spring senior Pitt-Johnstown athletes have begun to reflect on their careers as  Mountain Cats.
Softball senior pitcher Melissa Wagner said that she felt her four years went by swiftly.
"I enjoyed every minute of being here. Being a part of a team, especially in such a new program, was a great experience. You meet great people, and your time in college is different than average students," Wagner said.
According to Senior catcher Amanda O'Toole, being a collegiate softball player benefitted her both academically and socially.
"Playing softball in college helped me to have better time-management, and to be more driven in the classroom.
"It made me a part of something, because I am on a team. I will have life-long friends from the sport," O'Toole said.
O'Toole also said she has developed more skill at her position.
"On the catching side, I have learned it is so much more pressure than what I felt in high school. In high school, it was a lot easier to get the go-ahead strike out. Now, batters are more competitive."
According to O'Toole, two things that she has wanted to do at Pitt-Johnstown was to have a .300 batting average, and to hit a grand slam.
"I ended right below that last year, so I think that's an attainable goal," O'Toole said.
Wagner's final playing goals are more focused on team performance.
"I have always wanted to make it to playoffs, and this year I feel like we definitely will," Wagner said.
According to Wagner, one of the most valuable things she has taken away from her time in softball is life lessons.
"Honestly, learning how to trust to work with others. This is a huge team sport, and you need trust and know that you all have each others' backs on and off the field," Wagner said.
Wagner said that she had also learned mental toughness.
Wagner, like O'Toole, said that she has developed her skill in her position more.
"I've learned how to be more precise with where I put my pitches, and how to read batters better. We've been taught how to utilize each of our unique qualities as pitchers, and to work together to win games."
According to Wagner, the team, like her pitching skill, has developed since her freshman year.
"I've been on the team for four full years. We started out with a small group of girls dedicated to the game. Over the past four years, we have grown as a team and individuals, working hard to better the program."
Wagner said that playing softball has helped her manage her time better.
Wagner said that playing has also made her hold herself to a higher standard, since she is not just representing herself, but the university as well.
According to both O'Toole and Wagner, they want to do something softball-related when their collegiate careers end.
O'Toole said that she may continue playing for awhile.
"I haven't thought much about what I want to do after college in terms of coaching. But I was going to look into playing on an 18-plus travel team, or a 23-under team to get some last fun games in," O'Toole said.
Wagner said that she's interested in coaching.
O'Toole, Wagner and another spring sports athlete, baseball pitcher and outfielder Dan Clark, said that they all received partial scholarships for playing here.
According to Clark, he said that his time at Pitt-Johnstown was productive in both athletics and in the classroom.
"I was able to increase my knowledge and skills in the classroom because of the professional professors and the small classrooms," Clark said.
Clark, unlike O'Toole and Wagner, was a transfer from Indiana University of Pennsylvania. He said he played baseball there during his freshman and sophomore years.
Clark said that a major reason for coming to Pitt-Johnstown was the Pitt degree. Clark, like Wagner, said that playing a sport has taught him life lessons.
Playing baseball in college allowed me to grow as a person, and taught me valuable lessons, such as time-management, meeting many new people, and make lifetime friendships," Clark said.
Clark said that obtaining a college degree was like a dream come true, though it wasn't without its challenges.
"It was very tough with playing baseball and managing your classwork, but it was definitely worth it."
Clark, like Wagner, said that he wants to get a coaching career when his college playing days end.
Clark said that he has no regrets about his career and that his primary goal was to become a better person and player every day.
For Clark, his last Pitt-Johnstown home game is to be May 5 at Point Stadium, unless the Mountain Cats appear in the postseason.
For both O'Toole and Wagner, their last home game is to be April 28 at the V.E. Erickson Complex, unless the team makes the playoffs.
The baseball team is to play Mercyhurst that day, and the softball team is to play Indiana University of Pennsylvania.
About the Contributor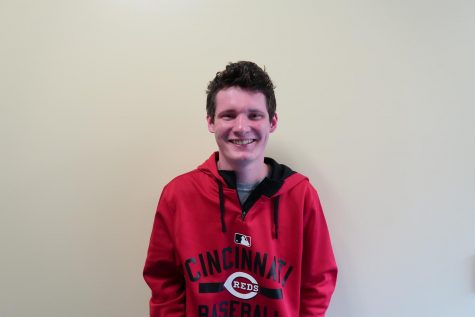 Justin Schmithorst, Opinions Editor

Graduated High School: 2015, Fox Chapel Area High School (Pittsburgh)
Year: Senior
Anticipated graduation date: April 2020
Major: Journalism
...