Easter holiday gives athletes one day off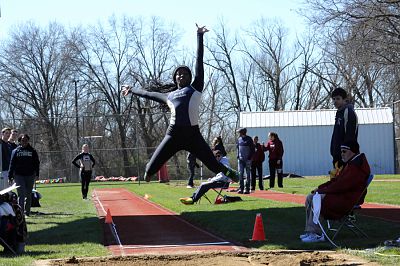 A few Pitt-Johnstown athletes said they are happy that they are to spend Easter Sunday with their families.
Senior baseball pitcher Brad Coleman said that the break is relaxing.
"I have a very close family. We get together at my house for dinner. It's a nice break from school and baseball, and much needed."
Coleman said that the baseball teammates look out for one another.
"If we have a guy that doesn't have a chance to go home, then someone will take him home with them," he said.
Along with the baseball team, the softball and track team also get Easter Sunday off.
Track and field junior long-jumper Kia Clayton said she is also planning on making use of the off-day, and that it's nice.
"My family and I always go to my grandma's house on Easter, and she cooks for us all. So, that's what I'll be doing this year. I'll probably bring my roommate home with me again; I'm excited for that, too," Clayton said.
Unlike these athletes, one softball player is unable to go home for Easter.
Freshman pitcher Kristen Coffay said that she lives four hours away.
Coffay is from Wilkes-Barre, Pennsylvania.
"On March 31st, we play Bloomsburg (University) at home. So, I'm not going to be able to go home for Easter, but my family is coming here to visit."
"Having a free day is always nice. We usually get the weekends off unless we have a game," Coffay said.