Pitt-Johnstown loses close game
The Pitt-Johnstown men's basketball team lost last Wednesday to Indiana (Pa.) University by score of 100-93 at the Sports Center.
Joe Lombardi, the Indiana (Pa.) University head men's basketball coach, said this was a amazing game.
"All of the teams are good in this conference, and that's college basketball. In this game, we just had a few more plays for us. 
"To stretch it out is the main thing for us in winning this game. We had a lot of contribution from our guys.
 "We got a lot of inside-out passing, and I think our passing was excellent," Lombardi said.
"They shot with confidence. Sometimes they were missing shots, but they got both offensive and defensive rebounds.
"It's a little hard to box out guys from different areas with a zone defense, and we tried one-on-one here," Lombardi said.
Patrick Grubbs, the Pitt-Johnstown men's basketball assistant coach, said both teams performed well.
"They just made couple more shots than we did, and that's the reason they won.
According to Grubbs, Indiana had a total 25 points out of 28 from free-throws, and Pitt-Johnstown got just 10 points out of 16 free throw from free-throws.
"We definitely need to work on free throws the rest of this season, and we'll also need to work on the offensive rebounds," Gubbs said.
"To credit them, I want to say that they did a fantastic job with boxing out for rebounds. 
 "They made a couple of tough shots. I want to give credit to Fred Mulbah, he had 19 points and 11 assists. 
According to Grubbs, the Pitt-Johnstown's lead players had performances similar to Indiana's lead players. 
"Josh Wise had 26 points, but he played 25 just minutes due to his injury. 
John Kromka had 22 points and got 11 rebounds in the game, and he did a good job with both defense and offense.
"In the future season, we need to focus on solid defense, and go back to basics like shooting, passing the ball, and how we are going to defend each individual guy and team defense. 
Sophomore John Kromka, the Pitt-Johnstown men's basketball team co-captain, got 22 point. 
He said he will pay attention to committing fewer fouls the rest of this season.
"I had five fouls (fouled out) in this game, and that gave them lots of chances at the free-throw," Kromka said. 
"Josh Wise had two fouls, and I have only one in the first half. 
"I should pay attention to my fouls in the second half. So, in the next game I won't have five fouls." Kromka said.
About the Contributor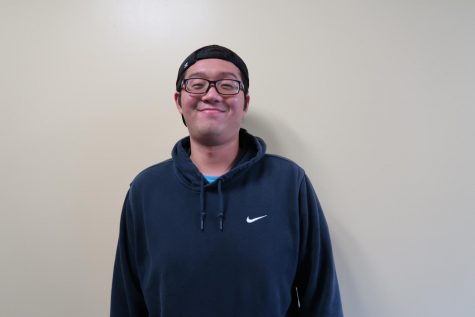 Yang Chen, Staff Writer

Graduated High School: 2011, Kaifeng Twenty-Fifth Middle School (Henan, China)
Year: Junior
Anticipated Graduation Date: April 2021
Major:...