New assistant comes back after five years
Hang on for a minute...we're trying to find some more stories you might like.
Late last fall, Pitt-Johnstown administrators hired a new assistant athletic director, Abby Gearhart, after the former one, Katrin Wolfe, took a similar position at East Stroudsburg University. 
Gearhart, who played for the volleyball team from 2006-10, said that one of her goals was to get Pitt-Johnstown student-athletes more involved in community service. 
"You learn a lot about yourself," Gearhart said.
"I loved being able to build relationships, and to bounce off of each other and to be able to connect with just about anyone when you serve." 
Gearhart said that during her time as a student-athlete, she did community service frequently, and she doesn't regret doing it. 
This isn't Gearhart's first time around as being the assistant athletic director, either.
After receiving her master's degree in 2012, she served as the assistant athletic director at Pitt-Johnstown until January 2013. 
Early that month, she left to take a teaching position in the Conemaugh Township Area School District. 
Gearhart said that when she left, she was encouraged to re-apply in case she wanted the job back. 
Athletic director Pat Pecora said that he is happy to have Gearhart back on the athletic staff after a six-year hiatus. 
"She's the perfect representation of what you wanted a student-athlete to be," Pecora said. 

About the Writer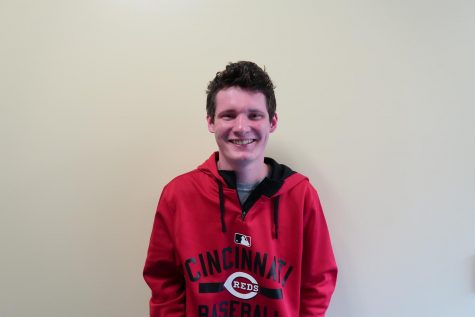 Justin Schmithorst, Opinions Editor

Graduated High School: 2015, Fox Chapel Area High School (Pittsburgh)
Year: Senior
Anticipated graduation date: April 2020
Major: Journalism
...