Undefeated rugby lost in 1st playoff
Hang on for a minute...we're trying to find some more stories you might like.
On Oct. 20, the Pitt-Johnstown rugby players saw their first loss in a new, higher-level league. They lost their first game to Robert Morris University 17-22 in the playoffs.  
Team captain Dom Marini said the loss was a tough pill to swallow, especially for the veteran players who are accustomed to championships.  
The team won four consecutive championships in their old league, a silver league, hence their promotion to a gold league.  
"Despite not winning the championship, we still have a lot to be proud of. It will be a great motivation for the future, and we will be back to take the throne," Marini said. 
Some of the players said they felt an underdog sentiment when being promoted to the gold league, rather unusual for a team that's won the last four silver league championships. 
"Teams in this division have highly intelligent coaches, and receive much more funding and support from their schools," Marini said.
This underdog sentiment was shared by some of Marini's teammates, as the Pitt-Johnstown rugby team doesn't have a coach.  
Rugby player Cole Seaman said even though the loss hurts, the team belongs in the gold league. 
"Considering this was our first year in a gold league, and we had a considerable number of new players come out, I feel we did an incredible job.
"I'm hoping it will  also show some potential coaches that we aren't just a small social team; we have an actual shot at the championship," Seaman said. 
Rugby Club President Owen Small said that the fact that the team went undefeated during the regular season meant they belonged there. 
"We were a meter from winning in the final seconds of the semifinal. 
"Not to be cliché, but this is a loss where the better team did not win," Small said. 
Small said that the loss hurts, especially for the seniors, who won championships for their entire time on the team, only to see their final game end in defeat. 
"For the younger guys, it's now fuel for the future,"  Small said.

About the Writer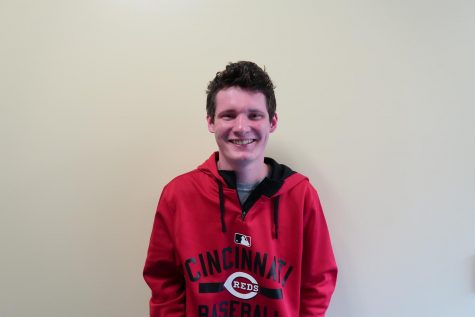 Justin Schmithorst, Opinions Editor

Graduated High School: 2015, Fox Chapel Area High School (Pittsburgh)
Year: Senior
Anticipated graduation date: April 2020
Major: Journalism
...