Volleyball team starts turnaround?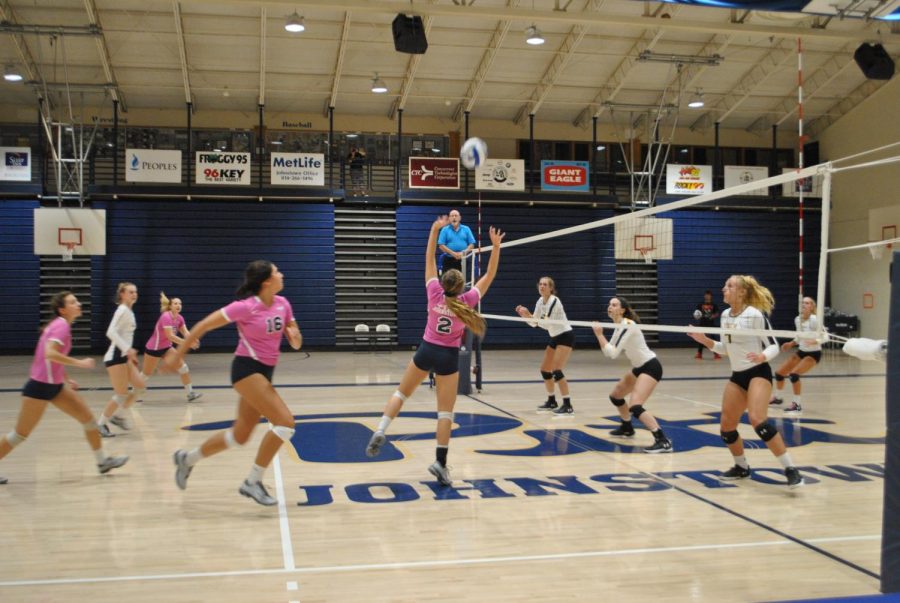 The Pitt-Johnstown volleyball team has won six of their last games, which could be a turning point in their season, since they started with a 4-6 record. 
They are now 10-10 on the season, fresh off a win over Shippensburg, the top-ranked team in the conference's Central Division. 
Freshman Erin Carmody said that Shippensburg is always one of the biggest games of the year.  
"I do think this is a turning point. We are finally starting to click and work together as a team, and it is showing in our play," Carmody said. 
According to Carmody, one reason for the team's improvement has been the change in their formation, as they have gone from using two setters to one. 
"I think this (switch) helped our hitters because the two setters both set differently and the constant switching made it difficult for us," Carmody said. 
Carmody's appreciation for beating Shippensburg was shared by sophomore teammate J.C. Longeville. 
"The game against Shippensburg was a huge game for us, they were 6-0 in our conference, and winning that game was a huge defining moment of how we've developed and gotten better," Longeville said. 
Longeville, who was on last year's team that won the conference, is one of only six returning players from that championship team. The team has 10 freshmen that make up its 16-player roster. 
"I believe that it is helpful that they have experience under their belt that is contributing to the confidence all around on the team, and they're playing more relaxed," Longeville said. 
Further emphasizing the turnover that the team was dealing with this year was Volleyball Co-Head Coach Justin Haupt. 
"We only have one player who is playing the exact same role as they did last year. Everyone else is either new or new to their position this year. We have major turnover and major changes both offensively and defensively," Haupt said.
According to Haupt, winning five of seven is nice, although declaring it a turning point now might be premature, as the coming weeks will determine whether this is a true turning point. 
Haupt said that the main reason for the team's improvement was the focus on the little things, and that it was easier to do now since they are more used to playing cohesively. 
The team's practices, according to Longeville, have been intense, and all of the players have become dedicated to developing three key components: consistency, mentality and individual skills. 
According to freshman player Sara Cessna, the more intense practices are indicative of how much everyone on the team wants a winning season. 
"We all bust our butts at practice to try and have a winning season," Cessna said. 
Cessna's desire to have a winning season isn't enough for Carmody, who said that she wants to see the team repeat as conference champions. 
"I think we have realized that we know we can play better and want to win the conference again this season," Carmody said. 
According to Carmody, it's a process. 
"The main goal our coaches want from us this season is to improve, and I think we already made big steps in that direction. We know what we want to accomplish this year, and we will do everything we can to make it happen."
About the Photographer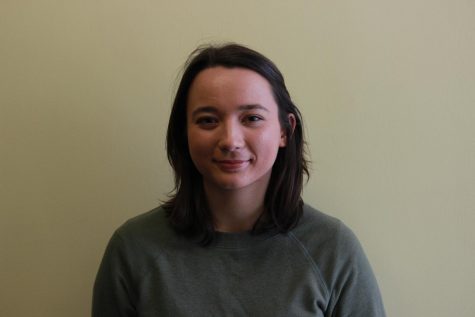 Mary-Lynn Retassie, Chief Photographer

Graduated High School: 2013, Somerset Area Senior High (Somerset County)
Graduation date: Spring 2019
Major/Minor: Multimedia and Digital Culture
...