Volleyball's majority are freshmen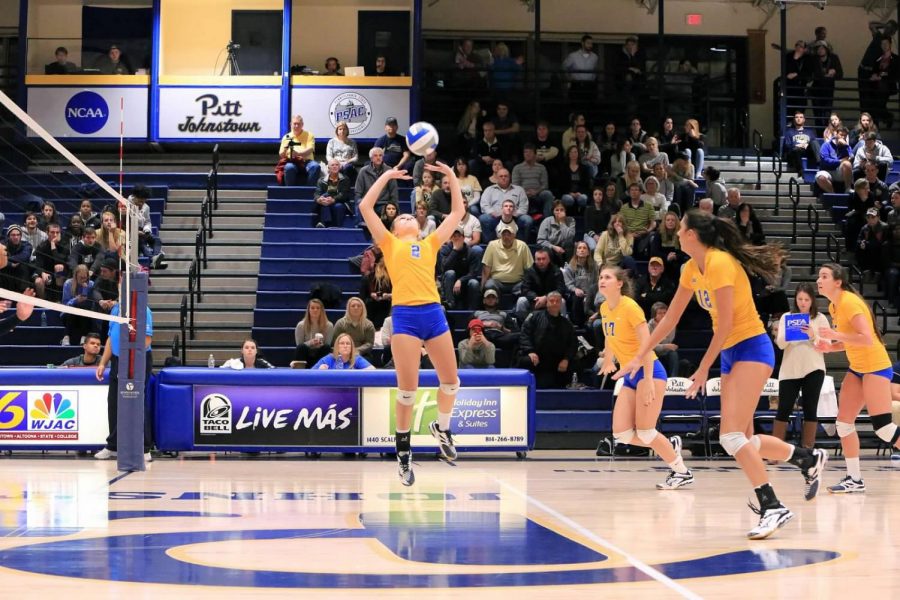 The Pitt-Johnstown volleyball team players said goodbye to eight seniors last year, and for this season the team's roster has 10 freshman of its 16 players.
Volleyball co-head coach Justin Haupt said the objective for the season for the inexperienced team was to improve each week and to qualify for the conference playoffs. 
According to Haupt, there is a lot of development that prepares a player for Division II volleyball. 
"Last year, the players had already worked through and polished many of their skills throughout their four years here, but, now, we are starting from the ground floor," Haupt said. "The challenge is keeping the players positive."
The team has been off to a rough start, losing six of their first 10 games.
Haupt's seming hope for a succesful season is dependent on the team's ability to  improve. 
"This team is extremely receptive to constructive criticism, and they are all hungry to improve," Haupt said. 
Freshman player Hailey Mackenthun said that she hopes to improve every chance she gets. 
"I want to take it all in and learn from the other players and coaches. I also want to be a leader," Mackenthun said. 
According to Mackenthun, part of the rough start is due to young players learning how to balance the college academics with volleyball.
However, Mackenthun said that the youth should not be an excuse not to win. 
"My hopes and expectations for this season are that we have a winning record and are conference champions again this year."
Sophomore J.C. Longeville said that she sees her unusual seniority as a chance to lead the team. 
"Even though I am only a sophomore, my actions and attitude can have a huge influence on the team. As the setter, I have the capability to set the tone, speed and outcome of each play. This is an important responsibility," Longeville said.
Longeville said even though the team was inexperienced, she was appreciative of the team's cohesiveness and their strong preseason. 
Akin to her coach, Longeville said that the players keeping a positive outlook is what's most important. 
Freshman Erin Carmody said she would also like to be a leader.
"Devan (Orr) was an amazing libero, so I have big shoes to fill. I just want to make sure I give my best and play consistent each game in order to help our team succeed," Carmody said.
The libero position is primarily a defensive one where the player is not to hit the ball to directly attack the opposing team, instead, they pass. 
According to Carmody, she said she chose to play at Pitt-Johnstown because it was the best place for her to balance her schoolwork while still playing competitive volleyball.  
Carmody said one of her goals for the team would to be to repeat as conference champions. 
"With 10 incoming freshman this year, a lot of teams have us pegged as the underdogs, but I think we will surprise many teams this year," Carmody said.
About the Contributor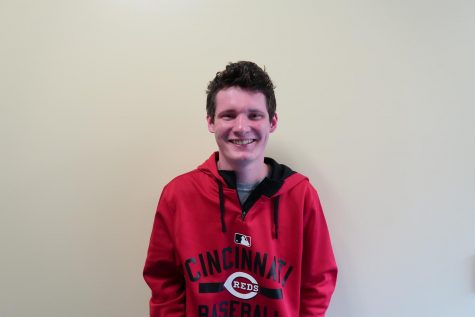 Justin Schmithorst, Opinions Editor

Graduated High School: 2015, Fox Chapel Area High School (Pittsburgh)
Year: Senior
Anticipated graduation date: April 2020
Major: Journalism
...