Women get 3 years' wins in 10 days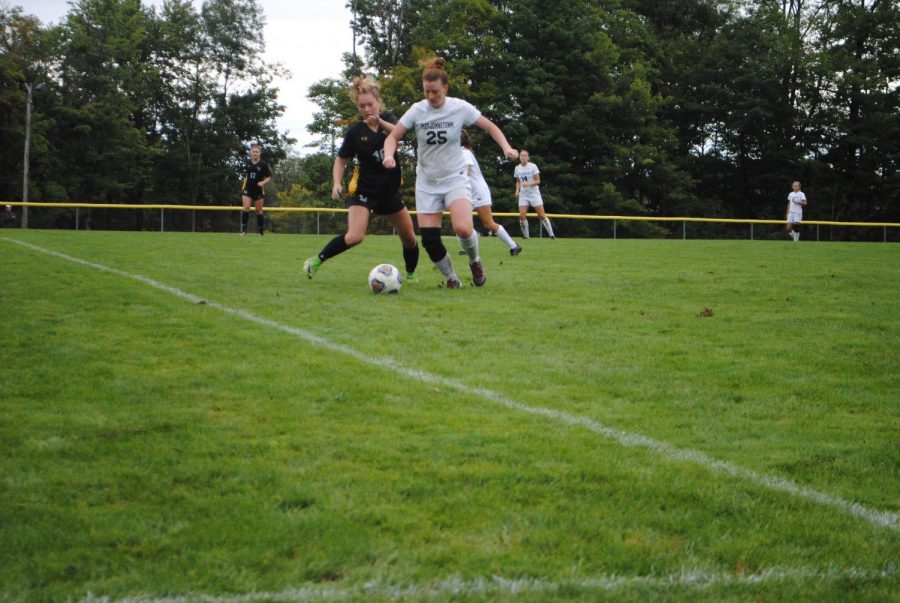 Vito Addalli, 30, who spent summers playing soccer as a kid in Italy, has been hired as the new Pitt-Johnstown women's soccer head coach.
Addalli, who grew up in Pennsylvania, said his first goal for Pitt-Johnstown program is to instill a good atmosphere and establish confidence in veteran players.
In the past three seasons, the women's soccer team has won and tied two games, out of 36 contests.
"The only way to go is up," Addalli said, as he was coloring in small refrigerator  magnets to help illustrate formations.  
One player said that she has noticed changes. 
"We started playing a new formation under Coach Vito. We are still adjusting to this change, but, I think, once we learn it and play it successfully, we can be competitive and win games in the conference," sophomore forward Abby LaDuke said. 
The program has already seen improvemt, winning two of their first three games. That's as many as they have won from the last three seasons combined.   
According to LaDuke, Addalli didn't bring just a new formation.
"I expected coach Vito to bring in a new positive attitude from day one of camp. He has surpassed my expectations and is very excited for our upcoming season. He is very optimistic and believes we can achieve great things," LaDuke said.
One player said that the achieving could start soon. 
"For upcoming seasons, I am confident he will be able to build a winning program that will be one of the best in the conference," senior goalkeeper Leigh Appolonia said. 
According to Appolonia, Addalli's new formation is effective. 
"Our new formation allows us to control the ball better in the midfield, which ultimately allows us to have better attacks. Our coach stresses to make the simple pass and the build up to have an opportunity on net," Appolonia said. 
The new formation isn't effective by the players' standards, but by opponents', too. 
"From watching film of them last year they definitely improved," Mansfield women's soccer head coach John Shaffer said. The formation Vito has them in is tough to break down, and they are really organized. They have a style, and they stick to it," 
The Sept. 1 match against Mansfield was a 2-1 victory, Addalli's first as head coach. 
Victories can be instrumental in building confidence, and, according to Shaffer, Addalli is the right guy to build that culture. 
"I've known Vito since he was an assistant at Clarion. He's a great guy.  He's honest, caring and can get a team to run through a wall for him," Shaffer said.
Another goal Addalli has for the season is to set the school record for the fewest number of goals allowed, and have the most goals scored and wins. 
"Those are big statistics in soccer," Addalli said. 
According to Addalli, one of his more long-term goals is to get the program's name out to attract recruits, and to consistently finish in the top eight of 17 teams in the conference, which would qualify them for a playoff spot.
According to athletic director Pat Pecora, he had experience with Addalli before as an assistant coach in the conference, as he was an assistant for three years at Mansfield University.  
"He came to us highly recommended from other head coaches in the conference," Pecora said. 
According to Pecora, he said that he's looking for year-to-year improvement in the program.
Addalli took over the position from Rachel Gironda, who coached the team from 2013 to 2017.  
"Under Rachel, we were seeing improvement, but it wasn't necessarily translating into wins. The games were getting closer and more competitive, and I hope that Addalli can keep us in that direction to where it eventually does," Pecora said.
So far, the women's team's record is two wins and two losses. Both wins are against conference opponents.    
About the Contributors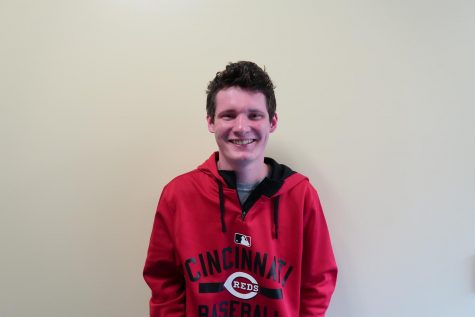 Justin Schmithorst, Opinions Editor

Graduated High School: 2015, Fox Chapel Area High School (Pittsburgh)
Year: Senior
Anticipated graduation date: April 2020
Major: Journalism
...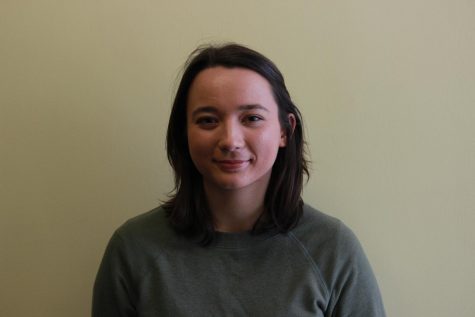 Mary-Lynn Retassie, Chief Photographer

Graduated High School: 2013, Somerset Area Senior High (Somerset County)
Graduation date: Spring 2019
Major/Minor: Multimedia and Digital Culture
...