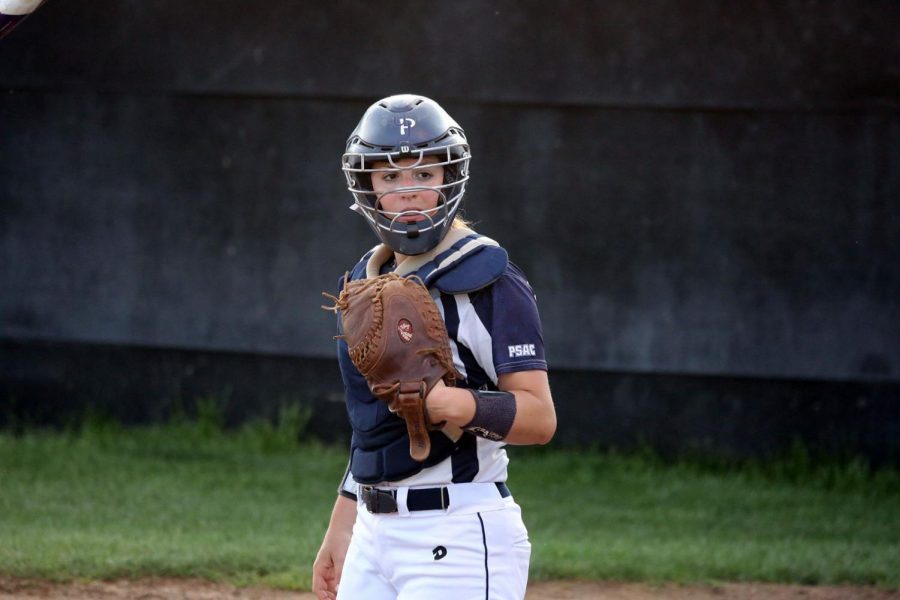 Ali Single
During Spring Break, the Pitt-Johnstown softball team had their annual trip to Clermont, Florida to start their season. The team did not fare well, with two wins and eight losses.
Freshman utility player Kristen Coffay said, while the trip wasn't what she hoped for, the team learned through the losses.
"The trip showed us what we need to improve on. Now we know what we need to do to be successful in conference play," Coffay said.
Senior catcher Amanda O'Toole said that she agreed that the losses provided learning experiances.
There was another silver lining in the losing.
Freshman outfielder Jade Stubblefield said some of the games that the team lost were close.
None of the games  the team lost in Florida were by more than three runs.
For both Stubblefield and Coffay, they got their first college-level playing  experience.
"Playing at the college level for the first time, I was nervous at first, but realized it's still the same game I always played. I just focus on each game and have fun," Stubblefield said.
Despite the slow start, the teammates said they are optimistic about what they can do this season.
"I hope we make conference playoffs. That's one goal we have this season," Coffay said.
Stubblefield said that the team is strong and talented.
"With our talent we can make it to the conference tournament this year," Stubblefield said.
"I have no doubt we can do it (make the conference tournament)."
O'Toole said that she hopes that the team can win more than half their games.
Last season, the softball team finished fifth of six teams in the Central Division of their conference, with 4 wins and 16 losses in conference play, and  with 15 wins and 23 losses overall.
"In the fall we played a lot more competitively with our at-bats and in the field. I expect us to be more of that team," O'Toole said.
According to Coffay, getting better is just a matter of one game at a time as the season goes on.