Should athletes be allowed wages?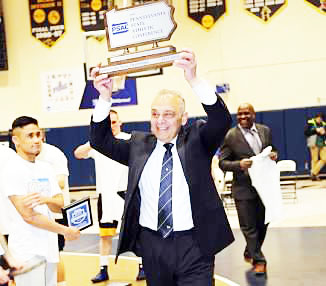 Sophomore basketball guard Josh Wise said, if he knew one of his teammates was being paid by Pitt-Johnstown officials for for his autograph, he wouldn't say a word.
"I feel that they deserve it, depending on how much money they bring to the university. I feel they should be able to sell their autographs; it's their name, not the NCAA's, why not benefit from it?" Wise said.
Wise's comments come only days after the Louisville University's men's basketball team had their 2013 Division 1 NCAA National Championship title vacated due to an improper benefits scandal.
This scandal, like a lot of NCAA scandals, raised questions about the benefits NCAA athletes should receive for their play.
Wise said if he was on a championship team that was stripped of their title because of a scandal, he would be upset, however, only to a point.
"If they were a family in need and were getting paid to help survive, I wouldn't care. Some schools can offer more money than we've ever seen, and it can change our lives and well as our family's and you can't turn that money down," Wise said.
According to Wise, he is OK with not being paid by the university because he knows he is not making millions for it, yet feels more should be done for lower-income athletes.
Wise is not the only one who said he feels something should be done for NCAA athletes who don't receive anything for the money that they make for a university.
Athletic Director Pat Pecora said that NCAA should look into compensating football and men's basketball players who compete in the biggest Division 1 conferences, known as the power five.
Those conferences include the Atlantic Coastal Conference, the Big Ten Conference and the Big 12 Conference.
The Pacific-12 and Southeastern Conferences.
"We're talking about 2 percent of college athletes, but they can't work a part-time job because their time is taken up," Pecora said.
According to Pecora, it's not such a simple matter because he said he thinks an athlete would become more of an employee than a student.
"You can't open it up to the highest bidder."
According to Pecora, he has an issue with the "one and done rule" that forces professional-grade athletes coming out of high school to go to college, at least for a year.
"Why should they have to go to college to go to the pros? If you're a great musician, you go straight to the symphony."
According to Pecora, like Wise, he is for helping out athletes whose families have financial burdens, although also said that there have to be guidelines.
About the Contributor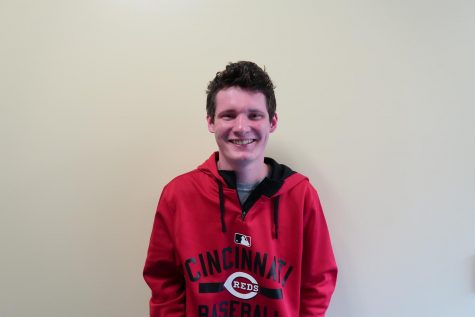 Justin Schmithorst, Opinions Editor

Graduated High School: 2015, Fox Chapel Area High School (Pittsburgh)
Year: Senior
Anticipated graduation date: April 2020
Major: Journalism
...