Athletes describe love and lessons
Sophomore basketball guard Josh Wise said that being a student-athlete is akin to working two full-time jobs where there isn't much margin for error in either.
"You can't afford to slip up at either," Wise said.
According to Wise, despite this, he still loves basketball.
Wise said that is because it has been his best teacher.
"It's about hard work,  dedication and teamwork, but, more than anything, it taught me to keep a positive perspective," Wise said.
Wise said that what motivates him the most is the desire to win and to be the best.
"That's what fuels me more than anything," Wise said.
Wise is not the only student-athlete who said that they have love for the sport that they play.
Another player who said that he shares this sentiment is junior baseball infielder Dylan Kerstetter.
Kerstetter said that he went through Tommy John surgery this past offseason.
It was his second surgery, and he considered quitting, despite having played since he was a kid.
However, Kerstetter said that he decided to keep playing, saying that his life long dream was to play baseball past high school.
From outfielders to infielders, Kerstetter isn't the only one who has been playing sports from a young age.
Softball senior outfielder Marley Elbin said that she also loves her sport.  She's been playing it since she was young and loves the game, along with the people she's met.
Elbin isn't the only athlete who said they have enjoyed the game's elements beyond the playing field.
Kerstetter said that the best thing he's learned from playing baseball is to stay level-headed.
The athletes were not unaminous about how being a student-athlete affected other aspects of college life.
According to Kerstetter, being a student-athlete doesn't affect with other parts of his college life.
"I thoroughly enjoy being a student-athlete and wouldn't change it for anything," Kerstetter said.
Not everyone said that their experience is
similar.
Elbin said that being a student athlete affects her sleep schedule and social life.
"Practice and conditioning for softball are tolerable if you prioritize. It interferes with sleeping and outside social activities sometimes, but is worth it because I get to spend time with my team," Elbin said.
About the Writer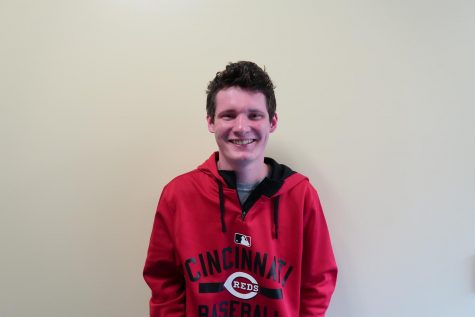 Justin Schmithorst, Opinions Editor

Graduated High School: 2015, Fox Chapel Area High School (Pittsburgh)
Year: Senior
Anticipated graduation date: April 2020
Major: Journalism
...