Softball looking to carry success over
The Pitt-Johnstown softball team is looking to build off the success they've had in the fall season.
"So far, this fall, I feel the team has looked great," freshman first baseman and pitcher Kristie Radvan said.
"We are able to see the things we worked on since the beginning of school pay off."
The scrimmages against Wheeling Jesuit and Pitt-Greensburg were successful, Radvan said.
"We had some good team wins and were able to go 5-0 in our scrimmages."
Freshman outfielder Sydney Flinn said she thinks it is important for the coaches to see what  the team could do in a game situation.
"It shows what (the players) need to work on and improve on in the offseason," said Flinn.
The team is working on conditioning right now to get in shape for the upcoming season, Flinn said.
"There has been a lot of conditioning in the offseason.
"It is worth it because it is only going to make us better in the long run," said Flinn
Conditioning isn't the only thing that the softball team is working on this fall. Both Flinn and senior outfielder Marley Elbin said they are working on communicating better as a team.
"A lot of our team drills have involved communication this year since there are so many freshmen," said Flinn.
"We are all learning how to mesh together as a new team."
The team features nine freshmen this season. Elbin said that the freshmen help the team a lot.
"The freshmen bring a lot of athleticism to our team, which helps us push each other and compete," said Elbin.
Flinn said that she has high expectations for the team this season.
"I hope we can make it to (conference) playoff this year and work hard as a team to see where it takes us.
"I think we are capable of beating many teams," said Flinn.
Radvan said she also has high expectations for the Lady Cats this year.
"We want to have a successful season in conference and then earn a spot in the NCAA tournament."
The Lady Cats open up their season March 2 when they travel to Clermont, Florida for ten games. They open up conference play March 25 when they take on Edinboro University at V.E. Erickson Complex.
About the Contributor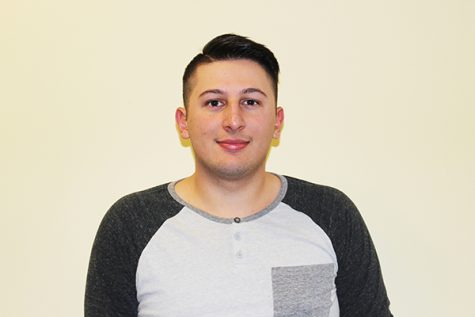 Cory Geer, Staff Writer

Graduated High School: 2014 Punxsutawney Area High School
Year: Senior
Anticipated Graduation Date: April 2018
Major(s)/Minor(s): Journalism...