Fantasy football kicks off
With the National Football League underway, fantasy football is in full swing.
Roughly a quarter of the U.S. population are getting ready to play fantasy football, according to American Express Co. of New York City.
The company's latest Spending & Saving Tracker said 74.7 million Americans played fantasy football last year, spending $4.6 billion, about $61 per person, company spokeswoman Jane Di Leo said in an ESPN article.
There are various ways to play fantasy football, but the two most popular are daily fantasy football, such as Draft Kings and Fan Duel, and full-season fantasy football.
Daily fantasy football players compete by building a team of NFL players while competing under a salary cap and earn points based on the players performance.
Full-season fantasy football is where people draft a team and go against other people in a league. The players drafted compete and earn points based on their game performance.
Pitt-Johnstown senior Peter Rhoades said that he prefers playing in a full-season fantasy league.
"I prefer to play in a league with my buddies. There is a lot of smack talk. Plus it makes you interested in every football game even if it is not your favorite team,"
Pitt-Johnstown senior, Rudy Gleixnor said that he enjoys playing in both type of leagues.
"In my full-season leagues we like to play for money, (with friends) usually around $30-$50 and top three will win money.
Gleixnor said he thinks that daily fantasy football is more strategic when it comes to drafting a team."When you play daily fantasy football you need to understand where you are going to spend your budget."
Win or lose, participants seem to enjoy the time spent playing fantasy football.
About the Writer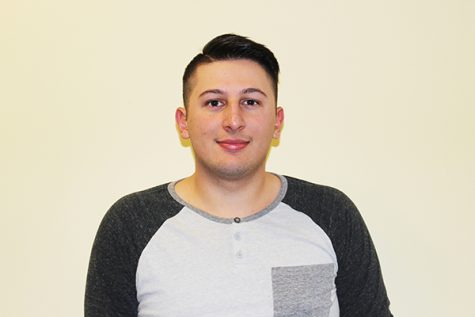 Cory Geer, Staff Writer

Graduated High School: 2014 Punxsutawney Area High School
Year: Senior
Anticipated Graduation Date: April 2018
Major(s)/Minor(s): Journalism...