Pitt-Johnstown required to live stream games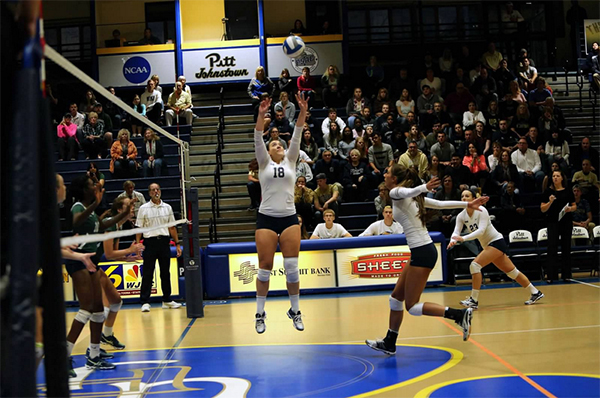 In the past two weeks, the Pennsylvania State Athletic Conference and Pitt-Johnstown's Athletic Department announced upgrades for their online content.
Pennsylvania State Athletic Conference officials announced last Wednesday, a partnership with Stretch Internet, to become the conference's first digital network provider starting the 2017-18 academic year. The agreement will run through 2020-21.
Pennsylvania State Athletic Conference Commissioner Steve Murray said he is excited about the partnership with Stretch.
"We are committing league resources to make this a positive experience for our student-athletes and fans. The work our staff and committee members provided in creating this system has been remarkable, and I am very pleased that we are taking this step for the Pennsylvania State Athletic Conference," Murray said.
Stretch Internet will provide a viewing experience to Pennsylvania State Athletic Conference fans with 1080p HD streaming across all computers, phones, and tablets. It will also be available to be streamed on Roku and Apple TV.
Pitt-Johnstown student Rudy Gleixnor likes the idea.
"I think it is great that the conference and the company came to an agreement. It will be nice to watch all of the games from now on," Gleixnor said.
Additionally, the Stretch Internet platform will provide enhanced features such as instant highlights; live statistical integration and the ability to watch multiple Pennsylvania State Athletic Conferences events simultaneously.
Conference schools are mandated to stream all men's and women's basketball games starting during the 2017-2018 year and volleyball and football in 2018-2019.
Pitt-Johnstown also unveiled an upgraded website April 12. The website hosted by SideArm Sports now features direct links to YouTube, Twitter and Facebook.
Pitt-Johnstown baseball player Dillon Boyer said the website is a lot better than the old one.
"The website looks better than before. I like the player profiles," said Boyer.