Pitchers face different challenges after pitching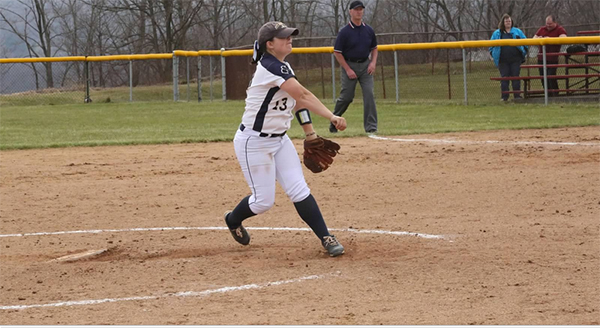 Perhaps the most obvious difference between baseball and softball is the pitching technique.
Baseball involves overhand throwing from an elevated mound. Softball involves underhand pitching from a flat pitching circle.
Mountain Cat junior right-handed pitcher Nathan Bearer said the difference between the styles is overhand places more stress on a pitcher's shoulder and elbow compared with underhand.
"Softball pitchers can throw almost every day if they feel ok and are conditioned enough because it doesn't hurt their arms as much. Overhand you're really on a limit of one day before needing rest."
Baseball pitchers also deal with limits on pitching as well, a pitcher gets pulled around 100 pitches.
"If it's hot out, pitchers can get away with a higher pitch count, but, if it's cold, you're more limited to 75-90 pitches max since it's easier to tighten up in cold weather, and the risk of injury is higher.
"After a game with a high pitch count, you'll need three to five days days' rest depending on the pitcher," Bearer said.
Lady Cat junior right-handed pitcher Emily Moore said there isn't a set limit on maximum pitches for softball and that leg power is the most important aspect.
"Instead of having to throw downhill from a mound in baseball, our leg power has to be created from a standstill. After we pitch a game, we usually rest a day to get our shoulders normal again if they're sore, but it's not necessary," Moore said.
She said she's never been injured and her soreness is nothing that some heat, ice and rest can't fix.
Bearer, on the other hand, said he's had problems with a ligament in his elbow.
"That was mostly from throwing a hard slider which puts a lot of stress on the elbow. The fastest I've been clocked was 88 mph, but I throw 83-85 mph consistently," Bearer said.