Softball wraps up Florida trip with wins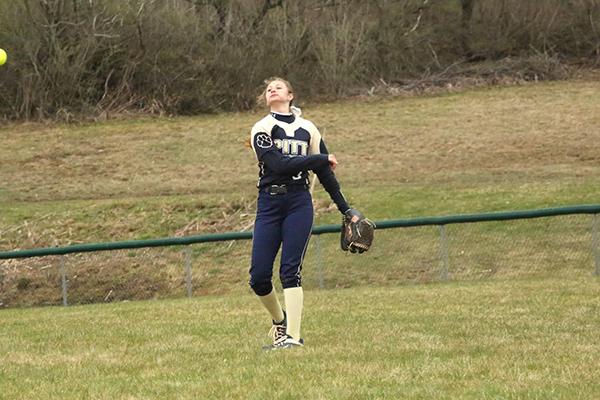 The Pitt-Johnstown women's softball team went 5-5 overall during their spring break trip to Clermont, Fla.
Junior pitcher Emily Moore said the Florida trip was a good bonding experience for the team because they have to live together for a week, go to every meal together or go to the pool together.
"We spent every minute together, on and off the field. It brought us close before the season starts," Moore said.
Moore said the team was more experienced this time, resulting in a better trip.
"We had a season under our belts and nothing on the team changed, so we were more comfortable because we had no surprises to faze us," she said.
Sophomore outfielder Morgan Cannin said she thought the team hadworked hard to improve on quickness defensively and had been more patient to make contact with the ball offensively.
"A lot of hard work was put in this winter. We are capable of battling with the teams in our conference to make an appearance in the playoffs. We just have to focus every day and play like a team," Cannin said.
The Lady Cats have moved the location of home games to the V.E. Erickson along Eisenhower Boulevard.
Moore said the move would be beneficial to the team since they were able to make it more their own.
"We are making our outfield fence to our standards, making it taller, and we have a sound system now, which is something that will pump us up before and during games," Moore said.
Cannin said, even though it is not as close as the Richland schools, where the team used to play, the team is excited to play at the complex since it provides them with a scoreboard and a sound system for music and announcing.
"We're hoping the more upbeat environment gets students and other fans to attend more games and to use it to stay positive when we're down and to keep us pumped up while playing," Cannin said.
Moore said she had seen improvements with the team, and they are able to work together on the field more comfortably with fewer errors from worries or nerves.
"I see us winning more games than losing," she said.
The Lady Cats home debut March 18 has been canceled due to weather. The Lady Cats are scheduled to play March 23 at Seton Hill University, Westmorland County.