Mountain Cats open season with sweep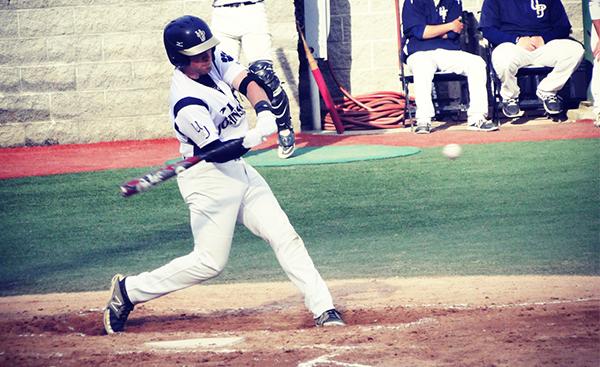 The Pitt-Johnstown baseball team completed a four-game sweep of Fairmont State (W.Va.) University Fighting Falcons Feb. 12. It is the first opening-series sweep for the Mountain Cats in four years.
From 2014 to 2016, the opening weekend wasn't kind for the Mountain Cats as they traveled to Pembroke, N.C. to take on University of North Carolina-Pembroke.
The Mountain Cats played Pembroke nine times, posting a 0-9 record and being outscored 133-37 over the three years.
Pitt-Johnstown third-basemen Joe Gagliardi said that the sweep of Fairmont State was good for team confidence.
"We had great results that weekend and hope to build on that," said Gagliardi.
The Mountain Cats offense was too much for the Fighting Falcons to handle, scoring 51 runs in four games. The Mountain Cats used the long ball, hitting eight home runs.
Senior outfielder Dylan Boyer and redshirt-junior first-basemen Luke Williams each hit two home runs and drove in eight runs.
Boyer said that it was more than just home runs that ignited the offense.
"We are solid one through nine in our order, so we expect to put up runs. We executed well this week with runners on base."
Boyer said it wasn't just the offense that led to the sweep. The pitching and defense were solid all weekend.
"Our pitching staff did what we expected them to do. They got ahead in the count by throwing strikes and allowed the defense to make plays."
Senior pitcher Ty Black said he was proud of what the defense and pitching accomplished against the Fighting Falcons.
"I liked what we did as a staff. I expect the pitching to remain that way all season. Our defense really played well."
Black said the brightest thing he learned from the series against the Fighting Falcons was the debut of freshman pitcher Brady Walker.
"He's going to be a true ace until he graduates. He's a hard worker and wants to be out on the mound. He improves every day. He's going to get us a lot of wins this season."
Walker pitched five shutout innings, giving up one hit, walking one batter and striking out six.
Walker said that he was happy to finally throw his first college pitch and liked the results.
"It was awesome to finally throw in my first college game. I threw a lot of strikes and worked ahead of most of the hitters. The staff was great as a whole," said Walker.
Saturday, the Mountain Cats traveled to Williamston, N.C. to take on No. 4 nationally ranked Millersville Marauders in what Boyer said was a good early season test.
The Mountain Cats beat Millersville, winning game one 7-5. The Mountain Cats offense was fueled by Williams and Scott  Thompson hitting home runs.