Basketball player's hot shooting leads conference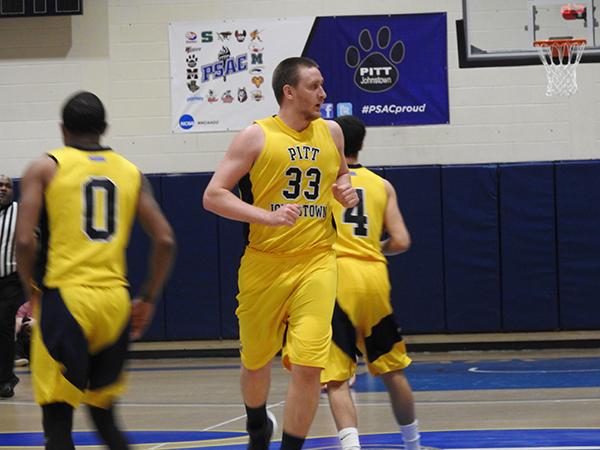 With senior day approaching Feb. 25, Pitt-Johnstown men's basketball senior forward A.J. Leahey is finishing his Mountain Cat career on top of the lists of all-time highs.
As of Feb. 2, Leahey has 426 points and 158 rebounds this season, and a career-high of 36 points against Kutztown University.
Leahey leads the Pennsylvania State Athletic conference in 3-point percentage at .504.
Leahey said he is trying to not think about his basketball career coming to an end.
"After I started varsity my freshman year of high school, it became a dream of mine (to play basketball in college.) I'm just trying to take it game by game, but after my last game I'm sure I'll be quite emotional," he said.
Leahey became the second Pitt-Johnstown 1,000-point scorer on March 1 during his junior year in the Mountain Cats 2015-16 season.
Men's basketball assistant coach Pat Grubbs said Leahey is a skilled player who has the ability to play inside and outside the arc, which causes a lot of match-up problems for opponents.
"He has really developed into an all-around player. A.J.'s freshman year, he primarily played on the perimeter. Now he can do a variety of things that helps our team.
"To his credit, he worked on every aspect of his game and became one of the best players in the conference," Grubbs said.
Leahey said the coaches always encouraged him to add more elements to his game and have helped him become the player he is today, along with his teammates, who pushed him to get better everyday.
The Mountain Cats have six conference games left until playoffs begin Feb. 27, giving Leahey plenty of time to add to his 1,433 career points.
Grubbs said when he thinks of Leahey, the word dedicated is what best describes the standout senior.
"A.J. is what we like to call a gym rat. He is constantly in the gym working on his skills and trying to get better," he said.
Sophomore guard Romano Sebastiani said Leahey is a great teammate on and off the court, and he sets a standard for the rest of the team.
"He's one of the hardest working guys on the team, and he's always in the gym. He pushes us to be the best players we can be, day in and day out.
"I've learned a lot from playing with him. He's showed how much dedication and hard work it takes to be a great player," Sebastiani said.
Grubbs highlighted Leahey's career, going from averaging 12 minutes per game his freshman year, to being a two-time all-conference selection and player-of-the-year candidate.
"As a coach, you love it when your guys are taking it upon themselves to get better. I think our younger players have taken note of his work ethic. Our program will definitely miss him when he graduates," Grubbs said.
About the Photographer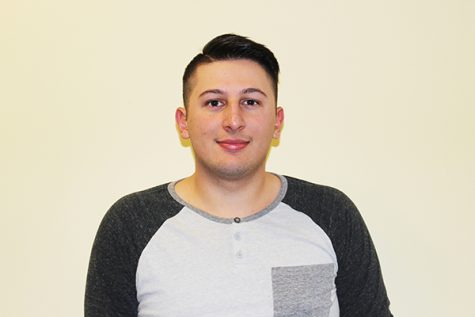 Cory Geer, Staff Writer

Graduated High School: 2014 Punxsutawney Area High School
Year: Senior
Anticipated Graduation Date: April 2018
Major(s)/Minor(s): Journalism...