Hot 3-point shooting result in key win
The California University of Pennsylvania men's basketball team was never able to recover from an early 16-point deficit Wednesday night: they suffered a 101-70 loss against Pitt-Johnstown in Pennsylvania State Athletic Conference West play. 
Pitt-Johnstown's victory moved the Mountain Cats into fourth place in the PSAC West.
If the season ended today the Mountain Cats would play Indiana (Pa.) In the first round of PSAC playoffs.
Pitt-Johnstown guard Dale Clancy recorded his first double-double of the season with a game-high 26 points with six three-pointers and 11 assists.
Junior forward Isaac Vescovi added 23 points and seven rebounds while senior forward A.J. Leahey tallied 16 points and seven rebounds.
Leahey now has 1,355 career points as of Jan. 13, which ranks him in 11th place on the Mountain Cat all-time scoring list and 18 points away from advancing to 10th place.
He also has 606 rebounds and 213 three-pointers made in his career. His rebounding totals rank him ninth on the all-time rebounding list and only three away from eighth place. He remains in fourth place in all-time three-point field goals made list, trailing by 50 three-pointers to advance.
"We came out strong against the Vulcans and that showed through everyone's statistics not just mine. We're going to try and keep the momentum rolling throughout the season," Leahey said.
The Mountain Cats raced out to a 22-6 lead in the opening six minutes of the game after shooting 9-of-13 from the floor, then later stretched the lead to 22 points, 37-15, at the 8:38 mark before halftime following an 11-5 run.
Pitt-Johnstown made 39-of-67 from the field and shot 14-21 in three-pointers. California (Pa.) University finished the game shooting 28-of-61 from the floor despite going just 5-of-19 from long range.
The Mountain Cats scored the opening nine points of the second half to stretch their lead to 59-36 with 17:19 remaining in the game.
The Vulcans worked the deficit down to 69-52 on a three-pointer by junior guard Luka Andjusic with 12:10 left to play before Pitt-Johnstown made back-to-back baskets.
California (Pa.) University responded with a 12-6 run to trim the deficit to 79-64 with 7:06 remaining before making just three field goals in the final seven minutes, as the Mountain Cats closed the game on a 22-6 run.
The Vulcans out-rebounded the Pitt-Johnstown by a 36-31 margin, but committed 23 turnovers in the loss. Pitt-Johnstown commited 10 turnovers in the game.
Junior forward Levi Masua said the team's chemistry on the court had begun to click, and everyone was working together to make a playoff run.
"We struggled a little in the beginning of the season and took some tough losses, but we've put those behind us to grind out the rest of conference play and hopefully make an appearance in playoffs," Masua said.
Masua had a total of nine points and seven steals against the Vulcans.
Pitt-Johnstown junior Billy Hipp said it was a good win for the Mountain Cats.
"The Vulcans put up a fight all throughout the game, but they just couldn't get ahead of us… it was good to see the Mountain Cats get a solid win like that," Hipp said.
California (Pa.) University was led by six-foot-eight inch junior forward Tony Richardson with 18 points and seven rebounds, as well as junior forward Jay Tucker who recorded a double-double with 16 points and 10 rebounds.
Richardson has scored in double-digits seven times this season and is averaging a career high with 7.2 rebounds per game.
The California (Pa.) Vulcans dropped to 4-12 overall and 2-8 in conference play.
About the Writer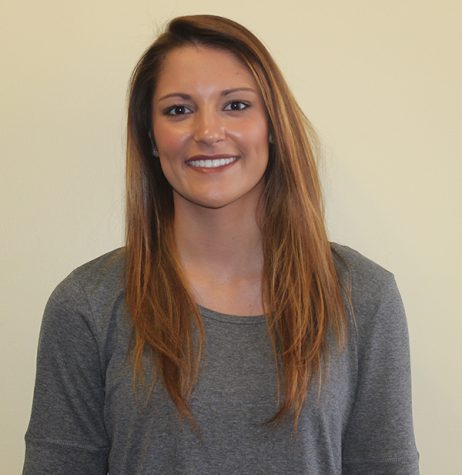 Sarah Francowic, Staff Writer

Graduated High School: 2014 Monessen High School (Monessen, Pa.)
Graduated: April 2018
Major(s)/Minor(s): Majors- Journalism and Multi Media...