Wrestlers continue hot winning streak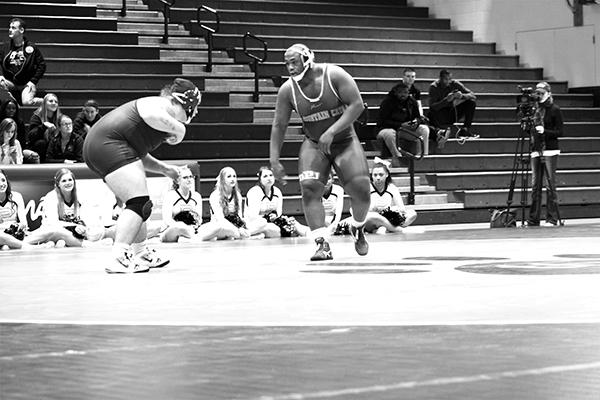 Pitt-Johnstown wrestlers competed Nov. 27 in New York City in the Grapple in the Garden tournament at Madison Square Garden.
Mountain Cat wrestler Nico Pecora said it was an experience he would never forget.
"It was amazing to see the city and to be able to say I wrestled in one of the most historic sports arenas," said Pecora.
Pitt-Johnstown wrestlers matched up against Johns Hopkins University (Md.) and Long Island University-Post.
In their first match, the No. 3 Pitt-Johnstown wrestlers used falls in seven of the 10 bouts to beat John Hopkins 55-0.
After Zeke Beaty won by forfeit at 125 pounds, Nolan Link, Chris Eddins and Cole Landowski all won by pinning their opponents to make it 24-0.
Steve Edwards won a 16-5 major decision over Alex McLaughlin at 157 pounds, and No. 1 ranked Tyler Reinhart pinned Karl Tayed after just 36 seconds.
Pitt-Johnstown kept it going with ninth-ranked John Blankenship's 6-0 decision over Nathan Wertheimer at 165 pounds before the Mountain Cats closed out the dominating 55-0 victory with first period pins from Nico Pecora (184 pounds), Tyler Oliver (197 pounds) and Allan Beattie (285 pounds).
The 55-0 victory momentum carried over into a later 36-6 match victory over Long Island-Post.
After suffering a loss in the opening 125 pounds bout where Long Island-Post's Anthony Sparacio won by decision over Zeke Beatty, the Mountain Cats went on to win eight of the final nine bouts.
The Mountain Cats got a 6-2 decision Eddins at 141 pounds and a 8-0 major decision win by Landowski at 149 pounds to go up 13-3.
Cody Law scored a 26-11 technical fall over Jackson Mordente, and Reinhart, the defending national champion, followed by pinning Eddie Ramirez at 1:31 to increase the Mountain Cats' lead to 24-3.
Ninth-ranked John Blankenship then defeated Region No. 5 Dan Arlow, 4-1 at 174 pounds, and Levi Niebauer earned an 11-7 win over Dan McClure.
Long Island-Post snapped the streak of seven straight losses with Jake Horton's 9-4 decision over Oliver at 197 pounds but Pitt-Johnstown closed out the 33-point victory with Beattie's injury default win over Fred Vidal at 285 pounds.
The Mountain Cats kept the momentum rolling, winning 24-16 against No. 11 Ranked Ashland (Ohio)University.
The Mountain Cats found themselves at a 10-4 disadvantage on the scoreboard before the 157-pound match where Law defeated J.J Diven 22-7.
In the 165-pound match, Reinhart won by decision 7-4, giving Pitt-Johnstown their first lead since the first match, where Zeke Beatty beat Sebastian Vidika by major decision 12-3.
Pitt-Johnstown wrestlers extended their lead 21-10 with a 6-0 win when No.9-ranked Blankenship defeated Brenden Stanley at 174 pounds.
At 197 pounds, Luke Cramer of Ashland pinned Tyler Oliver to cut the lead into Pitt-Johnstown's lead 21-16.
In the heavy weight match, No. 8 ranked D.J. Sims defeated Deaken McCoy by decision 7-3 to close out the match.
This match was the final regular season match for the Mountain Cats before the Pennsylvania State Athletic Conference championship. Pecora hopes the wrestlers can do well enough at each weight to  earn a team title.
The Conference wrestling championship is to be held Dec. 10 at Lock Haven University.
The Mountain Cats advance to 2-0 in the conference and 6-0 overall.
About the Contributors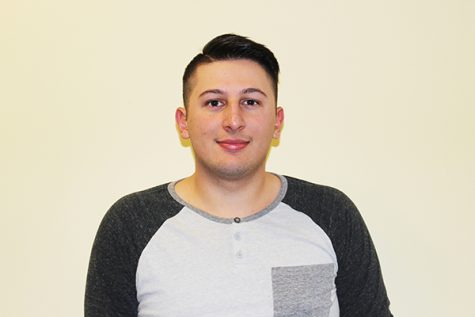 Cory Geer, Staff Writer

Graduated High School: 2014 Punxsutawney Area High School
Year: Senior
Anticipated Graduation Date: April 2018
Major(s)/Minor(s): Journalism...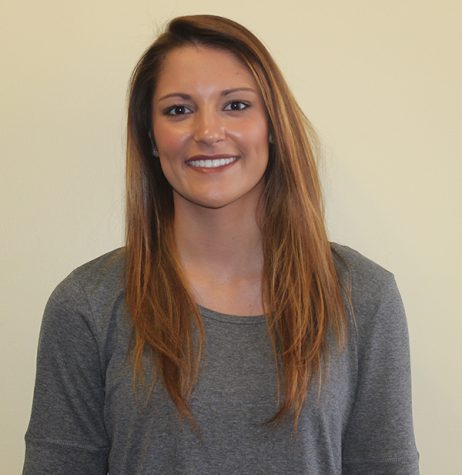 Sarah Francowic, Staff Writer

Graduated High School: 2014 Monessen High School (Monessen, Pa.)
Graduated: April 2018
Major(s)/Minor(s): Majors- Journalism and Multi Media...