Mountain Cats split in Indiana Tourney
The Pitt-Johnstown men's basketball team dropped their season opener to Urabana (Ohio) University Friday, 80-74 at the S&T Bank Atlantic Region Challenge hosted by Indiana (Pa.) University in the Memorial Field House in Indiana.
The Mountain Cats established a 14-8 lead early in the first half after junior forward Isaac Vescovi made a layup on an assist from senior forward A.J. Leahey at 14:44.
Urbana was able to put together a 6-1 run to cut their deficit to 15-14.
The teams traded the lead three times to start the second half.
Blue Knights junior forward Charles Sweatt-Washington scored on a second chance layup after an offensive rebound to give Urbana a 49-48 lead at 14:51, which started a 19-2 run and was capped off by another Sweatt-Washington second chance layup.
Pitt-Johnstown got four points within the lead largely due to senior guard Jake Laravie scoring eight points in eight minutes; the Mountain Cats cut their deficit from 66-50 to 74-70.
A layup from junior guard Dale Clancy pushed Pitt-Johnstown within four points at 1:24, but the Mountain Cats missed two layups and a three-pointer in the game's last 80 seconds, which helped Urbana hold on to a six-point victory.
Saturday was another story for the Mountain Cats; they rebounded from the loss the night before and defeated Lincoln University 78-60.
Leahry said they came out energized after losing the night before.
"We were disappointed that we lost the first game, but we stayed positive and came out with a lot of energy which helped us secure the victory."
In the first half, the Mountain Cats connected on 10 of their first 19 3-pointers  to build a 17-point halftime lead.
Five straight points from Clancy ignited a 19-2 Pitt-Johnstown run. Leahey hit a pair of 3-pointers and Vescovi made one to put the Mountain Cats in front 21-7, seven minutes into the game.
Lincoln tried to get back and cut it to 25-18 on a pair of 3-pointers from junior guard Jordan Watson at the 9:20 mark, but the Mountain Cats responded with a 21-8 run to break it open.
Three-pointers from junior forward Levi Masua and guard Josh Wise extended the score to 36-20, before three more of Leahey's 15 firsthalf points made it 39-23 at 5:31.
Pitt-Johnstown extended its lead to 17 on sophomore guard Olando King, Jr.'s 3-pointer, and Vescovi's layup with under a minute left giving the Mountain Cats a 46-29 lead.
The Mountain Cats had three players in double figures against Lincoln University.
Leahey lead the Mountain Cats offense by scoring 26 points and shooting 6-11 from behind the arc.
Following behind Leahey was forward Vescovi, who had 20 points and Clancy who poured in 12 points and had nine assists.
As a team, the Mountain Cats finished the game shooting 13-28 from behind the arc.
Leahey said the three-point shooting was a product of Lincoln's defense.
"They were leaving us open on the perimeter,  and we're a good shooting team, so we were taking what their defense was giving us," said Leahey.
The Mountain Cats make their 2016-17 home debut with a non-conference game against Carlow University at 7 p.m. on Wednesday in the Sports Center, before opening Pennsylvania State Athletic Conference play Saturday at Bloomsburg University.
About the Writer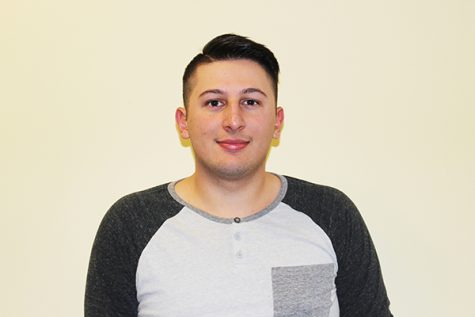 Cory Geer, Staff Writer

Graduated High School: 2014 Punxsutawney Area High School
Year: Senior
Anticipated Graduation Date: April 2018
Major(s)/Minor(s): Journalism...