Volleyball makes home debut Sept. 30
After going 6-4 in pre-season, Pitt-Johnstown women's volleyball went 1-1 in conference play this weekend.
According to junior middle-hitter Kendall Mahony, pre-season play helped the team a lot.
"It has definitely prepared us for conference play," Mahony said.
"We played some nationally-ranked teams, which gave us a faster pace of the game that helped prepare us overall."
The Lady Cats opened their season Saturday against Slippery Rock winning 3-0, then traveled to Edinboro University falling short to the Fighting Scots in a 5-match loss 2-3.
Edinboro is the biggest competitor for the Lady Cats this season, according to Mahony.
Last weekend's contest, however, did not matter overall, according to Mahony. She said that the Lady Cats are the team to beat in the Pennsylvania State Athletic Conference.
"I think we are always the team that other teams aim to beat, which is exactly where we want to be," Mahony said.
"But our main goal this season is to remain focused and make it to the NCAA tournament. "
Even though the Lady Cats competed with a tough team last weekend, head coach Joanna Haupt said she feels her team is ready for the difficult task of taking on the competition.
"As always, the conference is very tough in volleyball; I feel as though there are five to six teams that have the ability to win the conference this year, and I feel that we are in that group," Haupt said.
The Lady Cats face Shippensburg University on Oct. 21, which is a tough team to beat, according to Haupt.
"In our division, Shippensburg is a big (competitor) for us. Outside of them, Clarion ended our season last year in the conference semi-finals (2-3), so I feel that they are a team that is still a hurdle on our schedule that we need to overcome," Haupt said.
The Lady Cats are to meet the Clarion Golden Eagles in a home match Oct. 16.
"I think the thing going for us is our talent at all positions," Haupt said.
"We get contributions from a lot of girls, and that is important to making things work from a team perspective."
Cohesivness is important, Haupt said.
"My main goal for us is to play as a cohesive unit and play as competitively as possible in any match that we play," Haupt said.
The Lady Cats make their 2016 home debut with Homecoming Weekend conference matches against Mercyhurst University 7 p.m. Friday and Gannon University 1 p.m. Saturday in the Sports Center.
Pitt-Johnstown volleyball is at 1-1 in the Pennsylvania State Athletic Conference's Central Division and 7-5 overall.
About the Writer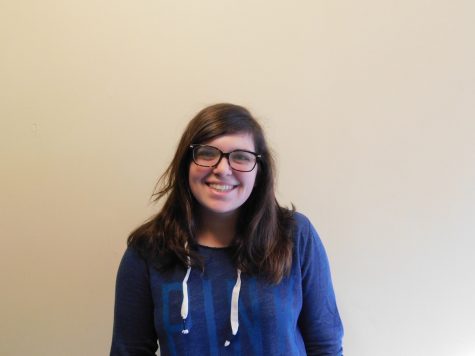 Emily Moore, Copy Editor

Graduated High School: 2014 Philo High School (Philo, Ohio)
Year and anticipated graduation date: Junior, Spring 2018
Major/Minor: Journalism
...