Rugby advances to 3-0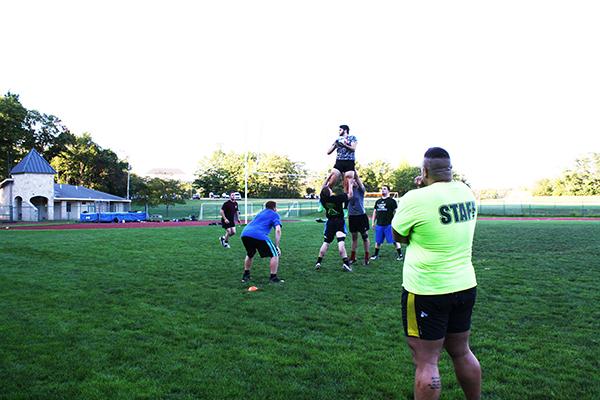 The Pitt-Johnstown club rugby team is 3-0 in conference matches, advancing their winning streak to 13-0 overall since last season.
First-year head coach Josh Horner said this year has been the most organized season of the last four years he has been a part of the club.
"Transitioning from player to coach was much easier than I thought it would be; I definitely miss being out on the field with the guys, but the rewards of coaching are amazing.
"My expectations have been exceeded already this season … we have a lot of solid players plus the guys who have stepped up over the years.
"We actually have equipment this year–which helps so much–and set practice times," Horner said.
"Even though it's a club sport, everyone treats it just like a regular college sport."
Junior wing Grady  Zagorac said he's surprised how fast the eight new players have picked up the game.
"I didn't think we'd be as good this year after losing players from last season.
"Rugby can be tricky, but all the new guys learned the game quickly …  we have fun on the field, so I think that helps, too," Zagorac said.
"The new guys bring a lot of speed on the field, too; we're really fast this year. We recovered well with losing players because these guys are versatile; they bring a lot to the team."
Zagorac and junior fly-half Jake Bowser said having Horner as a coach is just what the team needed.
"We are so much more organized; we have fun, but he lets us know when we have to be serious too," Bowser said.
"He's a good coach. (He's) definitely working us hard in practice and making sure we're in shape this year," Zagorac said.
The team, called the Farm Apes, opened their season Sept. 10 with a 36-5 victory over Allegheny College, a forfeit from Thiel College and a 28-5 win Friday over Saint Vincent College.
Tries were scored by junior eight-man Owen Small, senior lock Jake McQueen and sophomore scrum-half Dom Domarini.
All extra-point conversions were made by Bowser.
McQueen said the team felt confident going into the game against Saint Vincent College.
"We practiced hard this week, the team was ready to play, and it showed on the field."
Horner said he has high hopes for the remainder of the season.
"We take it game by game. Our winning streak is nice, but we stay focused on what's coming next.
"This organization is blooming into something amazing, and I love being a part of it," Horner said.
The Farm Apes are on the road with matches against Pennsylvania State-Altoona Oct. 1, Clarion University Oct. 8 and Washington and Jefferson College Oct. 15 before returning home with matches against Saint Francis University Oct. 29 and Gannon University Nov. 5.
About the Contributor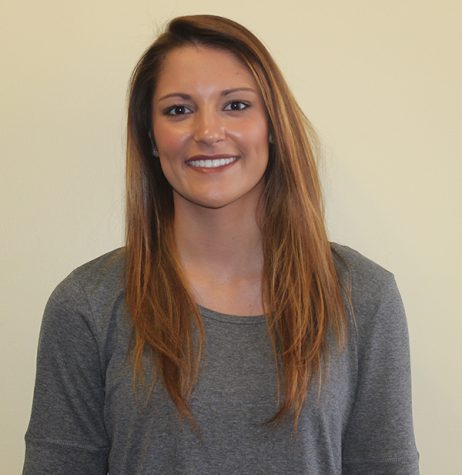 Sarah Francowic, Staff Writer

Graduated High School: 2014 Monessen High School (Monessen, Pa.)
Graduated: April 2018
Major(s)/Minor(s): Majors- Journalism and Multi Media...