Wrestling awards cap off memorable season
Two awards granted to the Pitt-Johnstown men's wrestling team have placed the Mountain Cats on top.
On April 8, the Pennsylvania State Athletic Conference wrestling coaches awarded athletic director and head wrestling coach Pat Pecora with the Pennsylvania State Athletic Conference Coach of the Year award.
This season, the Mountain Cats won the Pennsylvania State Athletic Conference Dual Meet Championship, the Super Region One Championship and finished fourth at the national tournament.
Senior and two-time National Collegiate Athletic Association Division II National Runner-Up Travis McKillop was awarded and named the 2015-16 Pennsylvania State Athletic Conference Wrestler of the Year.
"It was a good year and a great season; when the team does well, awards will come," Pecora said.
"I like to have the awards for the school rather than (for) me."
Pecora had two wrestlers, junior Nick Roberts and redshirt sophomore Tyler Reinhart, win national titles this year.
Pecora has been selected for the National Collegiate Athletic Association Coach of the Year award 16 times, but this is the first Pennsylvania State Athletic Conference Coach of the Year award he has received.
According to Pecora, the awards given to him and McKillop have not changed any goals for him in the upcoming seasons.
"Awards are not why you coach; we always want to be the best we can be, and we want the national title. I coach because I want them (my team) to achieve their goals. If I help them, then the awards that come to me are a reflection of them. It shows I am doing my job right."
"I want to do it (coach) for them, and I want them to know the feeling of winning a National Championship as a team," Pecora said.
With McKillop ending his career, Pecora said he had a fantastic year, and another award was a nice way to end it.
McKillop said he was surprised to receive the award because he did not know they offered it.
"The Pennsylvania State Athletic Conference is a tough conference, and we have not been in it that long, so it feels good to end on top," McKillop said.
"It will probably be the last award I win for my career, so it definitely brings a smile to my face."
McKillop lost only two matches all season.
He said he was happy overall with his performance.
"I had a great career, and I am so happy with the year I spent with my team," McKillop said.
"But obviously I fell short of my ultimate goal, and that sucks, but I went out with no regrets …  and it was fun."
When it comes to graduating and leaving his team, McKillop said he has high hopes for them to chase their dreams.
"I would want my teammates to write their own story and fulfill their own dreams because everyone has different potentials and goals," McKillop said.
"We came together in every aspect, and we had a great run. We definitely put Pitt-Johnstown back on the mat as a force to be reckoned with on the national scene."
The wrestling team ended their season 7-0 in conference play and 15-1 overall.
About the Writer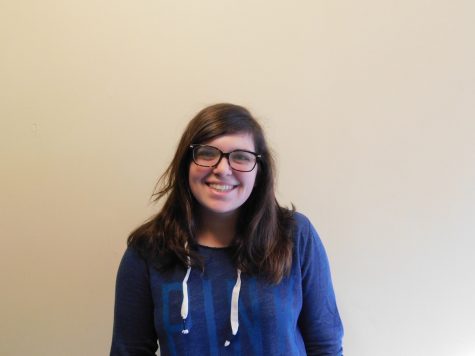 Emily Moore, Copy Editor

Graduated High School: 2014 Philo High School (Philo, Ohio)
Year and anticipated graduation date: Junior, Spring 2018
Major/Minor: Journalism
...