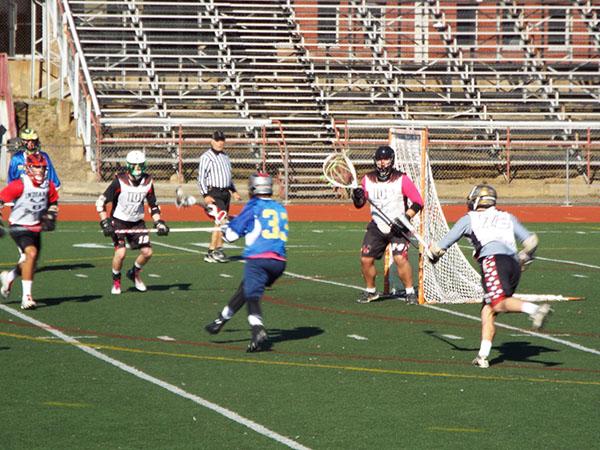 Tom Dowling
Lacrosse Club ended its season April 17 with a  7-2 win  over  Slippery Rock University and a 3-2 loss against Duquesne University.
The Laxcats lost 12-6 to Indiana University of Pennsylvania  April 16.
Sophomore midfielder Adeel Tanvir said the team has united together more as a family this year and is trying to make a playoff run.
"Everybody has the same mindset and understanding of how important our last few games are," Tanvir said.
"Our overall unity as a team on and off the field has been something that will continue on the uprise with a strong core of guys."
Sophomore attackman and club vice president Michael Dowling said Lacrosse Club members hope to expand more next year and become a more successful club on campus.
"We built a good foundation this year," Dowling said.
"With all our starters, we can match up with any team in our division, and with almost everyone on the team returning, we'll be able to build on it next year."
The Laxcats finished off the season with a 3-6 overall record in the Three Rivers Division II conference.
The club also received funds for new uniforms next season along with the Pitt-Johnstown cheer team; each club received $2,000.
According to sophomore Lacrosse Club president and goalie Webster Burrier, receiving uniforms is to be a huge part of the team's future success.
"As with all sports, lacrosse is a mental game; by looking more like a team, we can gain a psychological edge on our opponents before even picking up our sticks."
"This is also a key asset in our new player recruitment; if guys see us looking more like an official program, they're more likely to want to play," Burrier said.