Cheerleaders compete for national prize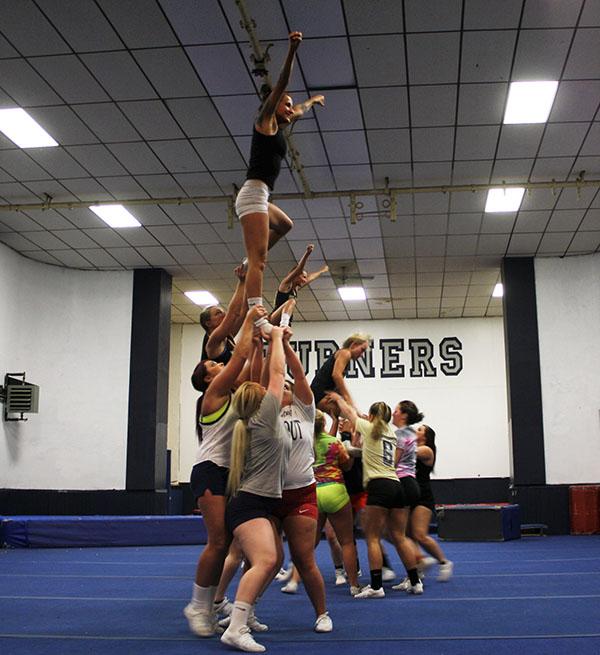 The Pitt-Johnstown Lady Cats cheer team competed in the National Cheer Association and National Dance Association's Collegiate Cheer and Dance Championship April 6-10 in Daytona Beach, Florida.
Last year, the team placed 17th in the nation in the all-girl intermediate II division.
Senior captain flyer Heather Rovder suffered an ankle injury two weeks before nationals, but said she still plans on performing.
"I have faith in myself that I am able to get through competing with an injury to my dominant flying leg; I can do it, and I will," Rovder said.
Rovder said she is amazed by how hard the team has been working and is confident they will perform better than last year.
"I think that once the girls step out on the bandshell, they will finally understand why they worked so hard and overcame all the obstacles we faced," Rovder said.
The Lady Cats will go against teams such as Texas A&M International University (TX), New York University (NY) and California University of Pennsylvania, along with University of North Alabama (AL) and University of California Santa Barbara (CA).
According to sophomore backspot Victoria Nicotra, the experience of competing at nationals is indescribable.
"Getting down there, you see big teams like The Ohio State University (Ohio) and Michigan State University (MI) … watching them gets you excited to get on the bandshell and show everyone that you've worked just as hard," she said.
"I feel confident that we'll go out and give it everything we have to make Pitt-Johnstown proud of their cheer squad".
Sophomore front spot/flyer Haley Knepp said the support from all the other schools leaves you speechless, but with that comes nerves as well.
"All the cheerleaders who have been putting in as much blood, sweat and tears into a routine as you are cheering for you the entire time," Knepp said.
"You have to put the nerves aside and get through the two and a half minute routine."
The Lady Cats came in 14th place on April 7th, knocking them out of the final competition on April 8th.
"We competed a lot better this year and can only continue to improve for next year," Nicotra said.
About the Contributor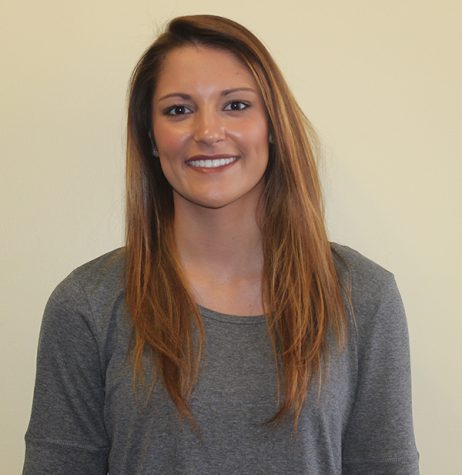 Sarah Francowic, Staff Writer

Graduated High School: 2014 Monessen High School (Monessen, Pa.)
Graduated: April 2018
Major(s)/Minor(s): Majors- Journalism and Multi Media...