Former rugby player named head coach
Former Pitt-Johnstown rugby team captain Josh Horner has been hired through the university as the first head coach of the program.
According to Horner, he was not enrolled as a student this semester and was notified that he was not allowed to play in upcoming games because of concerns instead,  he was offered a job.
"I'm grateful to be given this opportunity by Pitt-Johnstown to continue to grow the rugby club as its first-ever head coach," he said.
"I just have to adjust to being on the sidelines now."
The rugby team defeated Point Park University 44-17 in a scrimmage match March 26.
Trys were scored by sophomores Jake Bowser and Jared Hoover, along with Tom Toure and Kiel Rutters.
Freshman Jared DeGore also had one and Josh Horner had two.
According to Rutters, the team is feeling confident after their win against Point Park University, but remains dedicated to practice in order to finish off the remaining tournaments they are in, including nationals.
"There is always room for improvement… we've been working on some things at practice that we noticed in the game to help us prepare for nationals," he said.
The team traveled to Ohio Wesleyan University to compete in the National Small College Rugby Organization playoffs facing Indiana University-Purdue University Indianapolis in the quaterfinals  April 2.
"We knew going in that this team would be a tough one to go against, but we gave it everything we had and are now preparing for the Blood Tournament next weekend," Horner said.
"Many new members have been stepping up this season, and I've been impressed with the younger guys on the team."
The team got runner-up to go to the final four tournament in Pittsburgh and ended the regular season 12-1 overall.
On Saturday, April 9, the rugby team will hold its annual UPJ Blood Tournament on the Pitt-Johnstown campus starting at 9 a.m.
Teams competing in the tournament are St. Francis University and Point Park University, as well as Geneva College and Slippery Rock University.   
Outside center sophomore Jake Bowser also hopes to attract more fans to the Blood Tournament and matches next year.
"Being a nationally ranked team helps us gain attention, and rugby's popularity is growing tremendously in the United States, so hopefully that helps us too," he said.
Sophomore scrum half Grady Zagorac is hoping back-to-back national appearances will attract incoming freshman to join the team next semester as well.
"We don't want anyone to feel intimidated to join … we have accomplished a lot the last two seasons, so hopefully that will draw in more people wanting to play next school year," Zagorac said.
"We put a lot of time and work into rugby… whether it's lifting weights, watching film or working on cardio, we continue to improve every day and every practice," added Bowser.
The rugby team is to close out the school year with a trip to Slippery Rock University to play in the Slippery Rock Tournament on April 16.
About the Contributor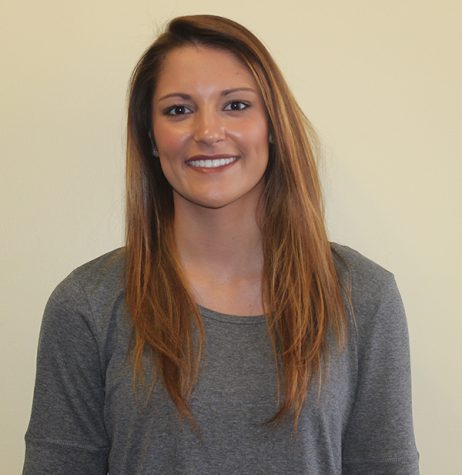 Sarah Francowic, Staff Writer

Graduated High School: 2014 Monessen High School (Monessen, Pa.)
Graduated: April 2018
Major(s)/Minor(s): Majors- Journalism and Multi Media...