Soccer coaches add recruits to rosters
A total of 18 recruits have committed to Pitt-Johnstown men's and women's soccer teams for the fall semester.
The Lady Cats are bringing in 10 recruits, with a possible few extras, according to head coach Rachel Gironda.
Men's team head coach Eric Kinsey said he recruited eight to come join the Mountain Cat squad.
According to Gironda, each recruit is adding something special to the Lady Cats' team.
"They have all visited campus and met with our current players and have decided that they want to help make a difference for our program," Gironda said.
"These are the types of players I am looking for, and I am expecting a great contribution from this incoming class."
Gironda said the top goal for the program is to maintain a high GPA.
"Also, some wins (are) definitely on the list of goals, along with maintaining a good team culture and environment," she said.
To surprise opponents this season, according to Gironda, is an ultimate achievement for the Lady Cats.
"I hope that the team can come together in preseason to become the best team we can be on the field," Gironda said.
"Also, I hope we can win games that were close last year and surprise opponents in the Pennsylvania State Athletic Conference."
Kinsey of the men's soccer team said that each of his eight recruits brings something different to the team and will help address immediate needs of the team.
"Obviously goal scoring was a bit of an issue for us last season, as we lost eight games by a single goal," he said.
"So we attempted to identify players who we felt could help us reverse those one-goal games to our favor."
Kinsey said the team had some depth problems in the back field, but they've been able to recruit some players who can provide them with some coverage there.
According to Kinsey, qualifying for the conference tournament is the main goal for the Mountain Cats in the fall.
"The team just needs to learn to win," he said.
"We have the quality in the team to do that, even though our results didn't show it."
Kinsey added the team has made tremendous strides in terms of their competitiveness in the Pennsylvania State Athletic Conference over the teams first two years.
"We were so close in so many games last year – we just need to develop that confidence and maturity to learn how to see games out."
To have a successful season, Kinsey said he hopes the team will realize the talent they possess and how successful they can be.
"What is required to do that is to have the right mindset every day when they come to training and that will hopefully translate to how we perform on match days," Kinsey said.
"We have very good talent in this team, and the potential is there for them to be successful and have a record that is indicative of the type of team we really are."
About the Writer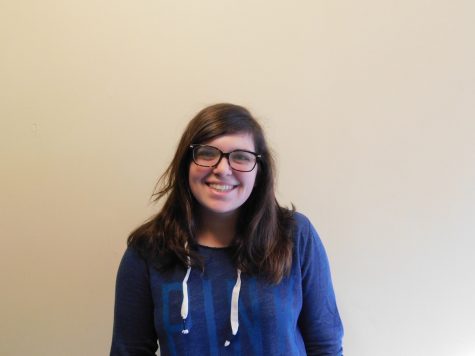 Emily Moore, Copy Editor

Graduated High School: 2014 Philo High School (Philo, Ohio)
Year and anticipated graduation date: Junior, Spring 2018
Major/Minor: Journalism
...