Free bus transportation brings new fans
Pitt-Johnstown's club ice  hockey team, the Ice Cats, has been drawing more fans to their games than in past seasons.
According to junior forward Marc Swankler, the game buses have been bringing in new fans every game.
"They have brought in a good bit of fans for the most part, a lot more than previous years," he said.
"If I would guess, I would say that the buses brought in about 20-30 new student fans, including parents and girlfriends."
The bus transportation also has been a safe option for fans as well.
"The buses make it much safer for the fans to get home after games," senior forward Bryan Albright said.
"But we also have those faithful fans that always showed up no matter what even before the buses started transporting fans."
Buses were transporting fans prior to this season, but the only difference is that this year, the bus rides are free for students.
According to junior defenseman Dan Yost, the  free charter buses back and forth from games has increased the attendance dramatically.
"With all of the signs and posters hung up around campus, (it) has definitely helped spread the word as well," said Yost.
With two games left in the season, Yost said that every game they play will be a tough one.
"With the league we are in, every game we play will be a tight game," Yost said.
"Whether it be the first-placed team or the 10th-placed team, any team can win on any given day; because of this, it makes for an exciting game every time we touch the ice."
Compared to previous seasons, the Ice Cats have major benefits that have helped them greatly.
According to Swankler, the team has a deeper roster than in previous years.
"The depth of our team has been a big benefit compared to years prior, and that has helped a lot," Swankler said.
The biggest change from years prior has been a new addition to the coaching staff.
Previous Ice Cat Derek Grove has joined the Ice Cats coaching staff as the new defensive coach.
According to Yost, Grove has been an asset to the team's success.
"He has so much past hockey experience and knowledge of the game that is a great influence on the team," said Yost.
The hockey team won this past weekend over Pennsylvania State University at Behrend 10-4 and against Pennsylvania State University at Altoona 9-3.
The Ice Cats are to wrap  up the regular season hosting Community College of Alleghany County on Feb. 13.
About the Writer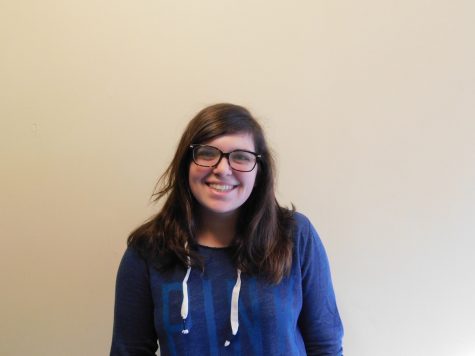 Emily Moore, Copy Editor

Graduated High School: 2014 Philo High School (Philo, Ohio)
Year and anticipated graduation date: Junior, Spring 2018
Major/Minor: Journalism
...