Team's point producers look to warm up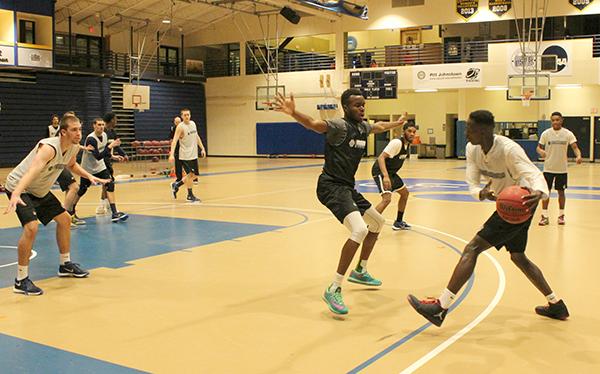 The Pitt-Johnstown men's basketball team members battled back from a 14 point deficit to force overtime, but suffered a 72-70 loss against Slippery Rock University Jan 20.
Junior forward A.J. Leahey scored a game-high 23 point game with seven rebounds to add to the four Mountain Cats to score in double digits.
Dale Clancy produced 15 points and six rebounds; Isaac Vescovi added 14 points and five rebounds, and Nate Snodgrass also had 12 points and three asissts
"Right now our strength is our offense; we have a lot of guys that can score consistently and are unselfish with the ball," Leahey said.
Leahey is the leading scorer for the Mountain Cats averaging seventeen points, close behind Clancy and Snodgrass are both averaging 14 points per game.
Freshman center George Prota is confident the Mountain Cats will bounce back from their losses and continue toward their goal of a conference championship.
"We play well together as a team and share the ball; when we do that, our offense is unstoppable," Prota said.
Senior guard Nate Snodgrass and Leahey both agreed the team's biggest weakness has been rebounding.
"A lot of the time we're undersized, so we just need to do the fundamentals to make up for that," Snodgrass said.
Prota is the tallest on the team, standing at 6 feet 11 inches, leaving a 4 inch difference between him and the next tallest player on the team.
Leahey said the team works on offensive and defensive rebounding every day at practice to keep improving in this area but others as well.
Sophomore forward Levi Masua is confident that if the team attacks the glass, they will find more success.
Snodgrass said the team hopes a new game plan and attitude will help them beat Clarion and Carlow this coming week and begin the winning streak they need to finish out the season and accomplish the team goals.
The Mountain Cats are 10-7 overall and 7-6 in the Pennsylvannia State Athletic Conference this season.
Due to the winter storm, Saturday's Pitt-Johnstown men's and women's basketball games against Clarion University have been postponed to Jan. 25.
The team faces Carlow University at 3 p.m. Jan. 27.
About the Contributors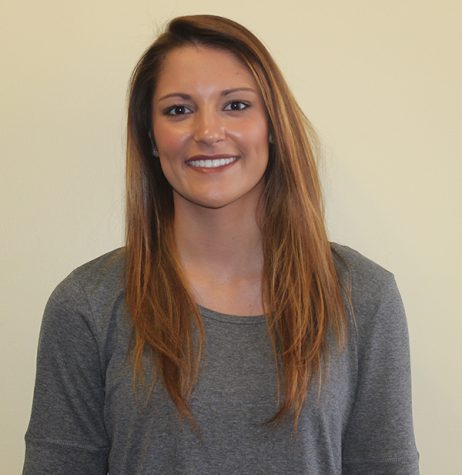 Sarah Francowic, Staff Writer

Graduated High School: 2014 Monessen High School (Monessen, Pa.)
Graduated: April 2018
Major(s)/Minor(s): Majors- Journalism and Multi Media...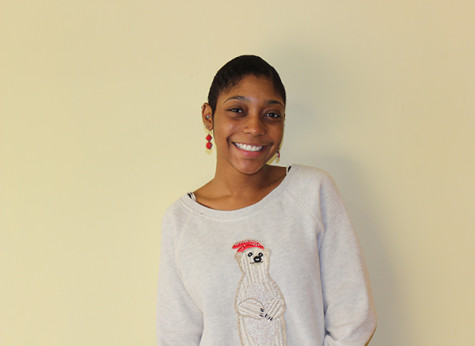 Temperance Moore, Photography Editor
Progression: Staff Writer, Photography Editor