Baseball players determined for spring trip
To prepare for their 2016 season, the Pitt-Johnstown baseball team is to take a spring trip to North Carolina to play games for two weeks.
To start off their spring trip games, the Mountain Cats are to start against the University of North Carolina at Pembroke, followed by more double-headers against Pennsylvania State Athletic Conference teams, such as Indiana University of Pennsylvania, Millersville University and Bloomsburg University.
The 2015 games against North Carolina-Pembroke ended in two double header losses for the Mountain Cats, but according to sophomore starting catcher Nico Pecora, the team has a different attitude this season.
"I feel that we will be a tough team to beat this year," Pecora said.
"We always have a sick feeling in our stomachs about our performances last season and we use that as motivation to never feel like that again."
The Mountain Cats will also face some of the better teams in the nation, such as Shepherd University, Concord University and Fairmont State University.
According to sophomore pitcher Brad Coleman, new faces will bring help to the team this season.
"Our coaches did a great job recruiting talented freshman as well as transfers," Coleman said.
"On the trip, we will see all the hard work we have been putting in since September pay off; we have the opportunity to come together more and bond while playing the game we love and hopefully we can improve our record from last year."
Not everyone on the roster will be attending the spring games.
According to freshman Lock Haven University transfer pitcher Ty Treaster, only the team's travel roster will go south to play.
"None of our red shirt players will attend," Treaster said.
"I am lucky enough to attend as a freshman … it gives me the opportunity to show what I can do, and I hope nerves do not get the best of me."
To afford to attend the games every spring, the team raises most of their money from their fall 100-inning game. The game closes the final few outdoor practices in October for the team, taking place over a period of three to four days.
"Our 100-inning game, plus our annual clothing order, helps pay for our expenses and trips every year, but most of the money comes from our game," Pecora said.
The spring trip is to be from Feb. 6 until Feb. 21, first going to North Carolina, then traveling to West Virginia and finishing up back in North Carolina against conference teams.
Baseball dropped its season finale to Slippery Rock University last year, Slippery Rock took advantage of six home runs and broke open a 6-3 game in the sixth to earn a 16-3 win.
In game two, Slippery Rock scored 4 runs in the seventh to complete the sweep with a 12-11 win.
The Mountain Cat's season ended with a 7-37-1 overall and 7-20-1 in the Pennsylvania State Athletic Conference West.
The first home game of the season is set for March 5 against East Stroudsburg University at Point Stadium located in Johnstown.
The baseball team is run by head coach Todd Williams and assisted by Bill Colosimo, George Roberts and Nate Jimenez.
About the Writer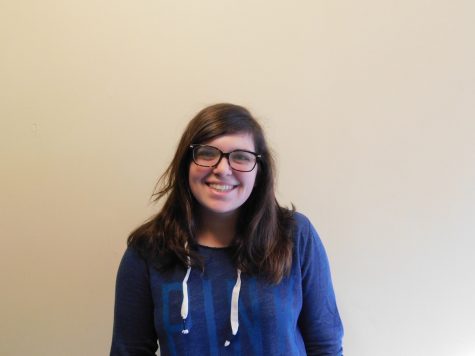 Emily Moore, Copy Editor

Graduated High School: 2014 Philo High School (Philo, Ohio)
Year and anticipated graduation date: Junior, Spring 2018
Major/Minor: Journalism
...