Former Pitt player now Lady Cat coach
Pitt-Johnstown has named former University of Pittsburgh standout softball infielder Niki Cognigni women's softball head coach. Cognigni replaces Sabrina Lane, who helped get the program started two years ago.
Assistant Athletic Director Katrin Wolfe said Cognigni already started Dec. 1 working as the coach.
"Niki is already a valuable asset to the softball team. She's coming in with a wealth of knowledge and knows the game from many different perspectives." Softball players were involved in interviewing coach candidates and got the chance to meet candidates before a final decision was made.
"The program is for the student-athletes so it was beneficial for them to meet the potential candidates; we value their thoughts and opinions," said Wolfe.
Cognigni started her coaching career in 2012 when she coached a travel ball organization called Rock Gold in Newton, Bucks County.
She organized Xtreme Dimension recruiting camps and tournaments that she helped develop into one of the most well-known recruiting camps in the Northeast.
Cognigni was previously head softball coach at Robbinsville High School in New Jersey for two seasons, there she guided the team to a pair of Central Jersey Sectional Championships and two New Jersey State runner-up finishes.
With her previous experience, athletic department officials said they knew she would be a great addition to the program and fit right in, said Wolfe.
Cognigni said her coaching style won't change here at Pitt-Johnstown.
"I want to bring what I did before to here–improve the softball program and transition the girls better into playing in the Pennsylvania State Athletic Conference are things I'm looking forward to."
  She said she hopes to help her players have a positive outlook on the season and the changes that will be made throughout the season.
"The biggest improvement we can make is on defense to minimize errors. I think that as a goal will help start off the season."
The season is to start spring break with a tournament in Florida and the regular season is scheduled to begin March 19 with the Lady Cats hosting Seton Hill University.
About the Writer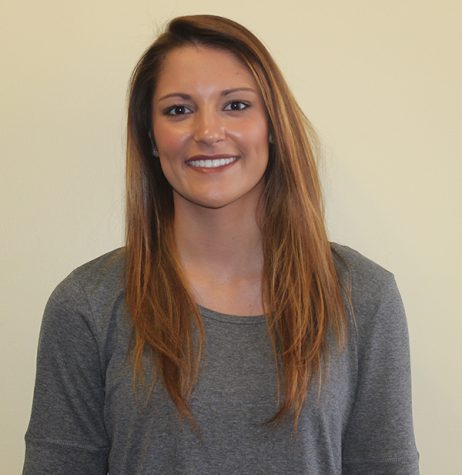 Sarah Francowic, Staff Writer

Graduated High School: 2014 Monessen High School (Monessen, Pa.)
Graduated: April 2018
Major(s)/Minor(s): Majors- Journalism and Multi Media...