Coach yet to be chosen for softball team
After the program's inaugural season, Pitt-Johnstown's softball team members are already looking for their second head coach.
Former head coach Sabrina Lane resigned at the end of last season but was the acting head coach for several fall ball scrimmages that the team competed in during September and October.
Pitt-Johnstown Athletic Director Pat Pecora said Lane, mother of three, including a newborn, has greater personal responsibilities that call for her attention.
"It was no longer feasible for Coach Lane to continue coaching with three young children at home," Pecora said.
"We thank Lane because she got the program off to a great start with recruiting and putting the team together."
Pecora allowed for Athletic Department members to change the position from part-time to full-time.
"It is good for the program because now it will have a (more round-the-clock) coach," he said.
"Making the position full time makes the vacancy a lot more attractive and stable for the program."
Pecora said the position also combines with administrative duties in the Wellness Center.
Assistant Athletic Director and Compliance/Senior Woman Administrator Katrin Wolfe is responsible for leading the search to find the next softball coach as well as assembling a search committee in the Athletic Department.
The committee consists of Athletic Faculty Representative Ray Wrabley, Head Women's Basketball Coach Mike Drahos and Head Women's Soccer Coach Rachel Gironda along with Assistant Director of Career Services Janna Kohler and Head Baseball Coach Todd Williams.
Wolfe said the process started in the summer and details for the position had to be defined before applications could be accepted.
"We are looking for someone with strong softball knowledge and coaching experience as well as experience as a player," she said.
"They have to be excited to grow and develop a collegiate softball team and have strong communication skills."
Wolfe said the process started with 40 applicants, and the committee has narrowed the search to only a few candidates.
An applicants the committee feels confident about was interviewed by team members.
Sophomore pitcher Melissa Wagner said that the team wants a coach that will put in the energy it takes to flourish as a team.
"The team is looking for someone who has a lot of knowledge and practice of the sport," Wagner said.
"We want someone who will challenge us and will put forth the effort to do what it takes to help make the team successful."
Sophomore second baseman and the program's first recruit Amber Maurer said the team needs a coach who will help them work as a strong, cohesive unit.
"We are looking for a coach who is positive, determined and focused to not only help us achieve success, but to improve each and every day," she said.
Team members asked questions pertaining to the candidates, short-and long- term goals with the program, coaching experience and coaching methods.
Wolfe said the team interviewed a possible hire when they visited campus and their information has been taken into consideration.
She added that the committee is working through all the correct procedures to find the right coach, but offered no timetable on when the next head coach will be named.
About the Writer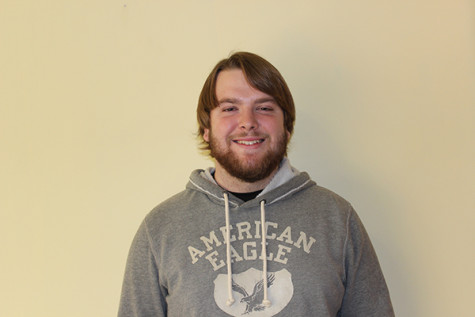 Bobby Scott, Copy Editor

Graduated High School:  2012 Riverview Jr/Sr High School (Oakmont, Pa.)
Year and anticipated graduation date: Senior, Spring 2016
Major/Minor:...