Bowling gives club chances to bond
Pitt-Johnstown's history club members attended Rock n' Glow bowling, where rock music from the last thirty years blared over speakers and disco balls spit light onto the lanes and walls.
Richland Lanes hosts all  40 lanes are available during the two and a half hours of Rock n' Glow bowling.
History club secretary Britta Musser, sophomore, said the music is loud enough to make two people standing next to one another inaudible.
"They played the rock music really loud, to the point where you can hardly talk to the person next to you."
From an organizational standpoint, Musser said the bowling enables members to socially interact outside club meetings and activities.
Treasturer Emily McGaha, senior,  said it also gives her and other senior members the chance to meet and get to know newer  groups members.
McGaha said each member chooses a historical figure, when inputing their names in the computerized scoring system, adding their own spin on the game.
Musser said in their most recent visit to the lanes  the group divided into two teams, men vs women, and had fun competing against one another.
During Rock n' Glow bowling hours, midnight to 2:30 a.m., $13 allows each person to bowl an unlimited number of games, along with the standard equipment of shoes and a ball.
People who are not there to bowl can also go, but must pay a $6 spectator fee.
The alley also has a bring your own beer policy, where people may bring their own alcoholic beverages.
Musser said a lot of people who attend usually bring alcohol.
Musser said the event is a good way to break the monotonomous fraternity routine.
"If you're tired of going to the bar or frats this is something you can do to mix it up a little bit."
Some Pitt-Johnstown students claim there is nothing to do on campus or in the area, but McGaha said Rock n' Glow bowling proves this to be untrue.
"As long as you have individuals interested in doing activities, then you have to look and find activities that the club would like or enjoy."
About the Writer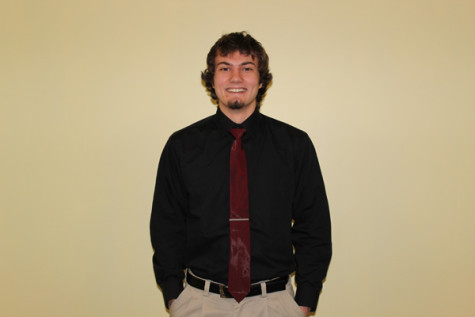 Nathan Bottiger, Editor-in-Chief

Graduated High School- 2010 Shikellamy High School (Sunbury, Pa.)
Year and anticipated graduation date- Senior, Winter 2014
Major/Minor- Journalism/...