Golfers aim to drive past slow start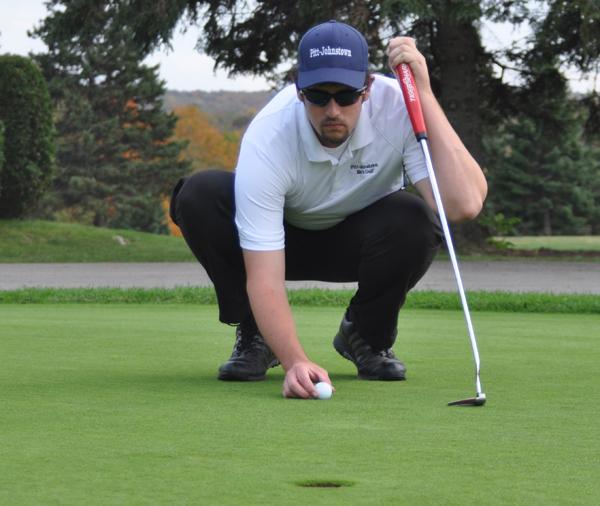 Pitt-Johnstown golfers have not reached their expectations with a slow start to the season.
The team started their season with a tied fourth place finish at the Penn State-Altoona Invitational, but fell to a ninth place finish and a 16th place finish in the two following invitationals.
"Our season is not going exactly how we would like it to," said team captain and senior Kevin McDonald, "but we are improving as a team every tournament."
The team lost some crucial players last year, but McDonald says that they have new players who are really stepping it up.
Junior Zack McQueen said the team has potential to attain better marks. The team has two more conference events to improve their scores.
"Mike [Macionsky] has been playing really well – we need to fuel off of his fire."
This fall, the team is aiming to win the conference championship. Last year, they got second place in the championship.
A higher aspiration would be to win the national championship, which is to take place May 20-24 at Hershey Country Club during the spring season.
Junior Macionsky said he hopes that, next year, they can keep improving as a team and try to make a regional tournament.
Next year, they will be losing McDonald, but they are hoping that they will be able to step up and have better results than this year.
The golf team had a Northern Regional Tournament on Sunday and Monday at the Oglebay Resort in Wheeling, W. Va., and the 2012 WVIAC Championships Sunday through Tuesday at the Glade Springs Resort in Daniels, W. Va.