Stay open? Make it safe first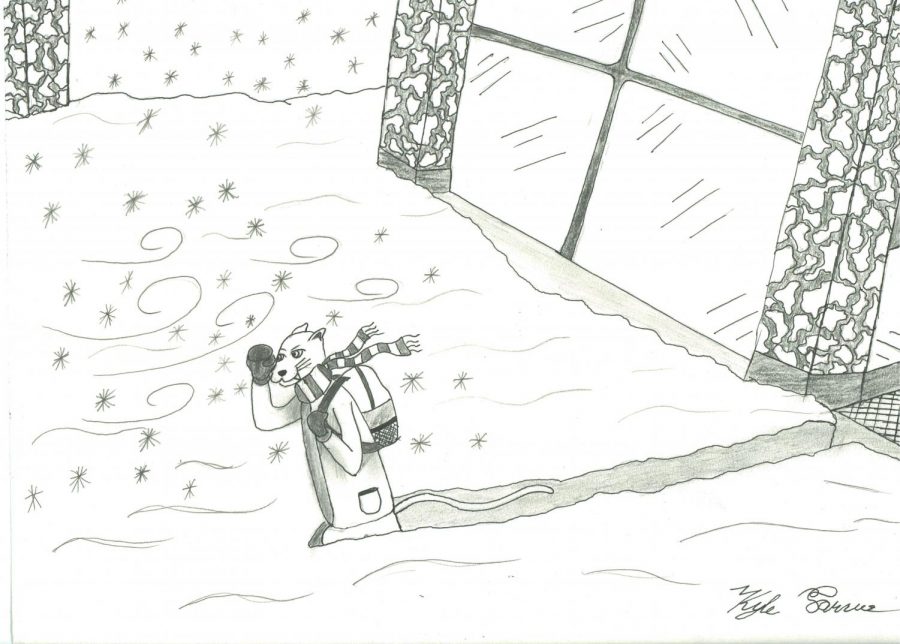 Refreshing the Pitt-Johnstown website over and over again and checking emails every five minutes, Pitt-Johnstown students and faculty did not receive any message about campus cancellation March 21.
Senior student Wyatt Deutsch's Letter to the Editor, published in the Advocate's March 28 issue, speaks for how many students probably feel.
By not canceling classes, the administrators put students', faculty and staff lives in danger, Deutsch said.
Not only were roads conditions of concern, the campus conditions were much less than ideal.
Snow was piling up unplowed in parking lots and on pathways.
Pitt-Johnstown President Jem Spectar confessed in January that administrators had failed to arrange for adequate staff and equipment to remove even a moderate snowfall from the Pitt-Johnstown campus.
It is irresponsible to let students, faculty and staff walk and drive in dangerous conditions created, in part, because of apparent winter-preparations failure.
Why are Pitt-Johnstown community lives put at risk when other nearby schools close?
Regardless of what reason the administrators decided not to cancel classes, we want to be informed, early and often.
Campus staff members often deal with the most treacherous winter conditions when they set out to arrive at 8 a.m., sometimes to learn that a decision has been made to close after they have risked travel.
And if school was closed from 4 p.m. March. 20, why wasn't it closed the next day when conditions were worse?
Education is important, but safety should be the first priority.