Determined students are praised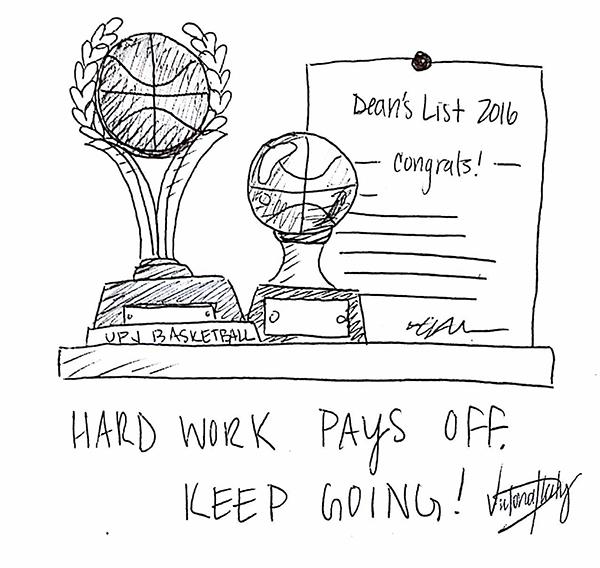 College students have busy schedules. They must learn to balance classes and homework, while also maintaining a social life.
However, there are two groups of highly dedicated students who have taken on even more responsibility—and are thriving.
At Pitt-Johnstown, both student-athletes and students involved in theater have exhibited determination in their efforts to complete tasks that require extra work.
Overall, student-athletes have a better GPA than the general student body. They have shown they are consistent with this achievement.
Even with the demands on their schedule, athletes seem to recognize that studying is a priority, and they have the time-management skills to succeed at balancing their endeavors. Their efforts defy the stereotype that student-athletes generally perform poorly in class.
We are proud to have motivated student-athletes who can demonstrate their skills both on the field and in the classroom.
Members of the Musical Theatre Guild and Pitt-Johnstown Players also have displayed perseverance. Pitt-Johnstown students have not produced a musical since 2012, but they are doing their best to produce one.
At first, the group encountered roadblocks, yet, they were able to create an alternative plan and are preparing to perform a concert-style musical called Broadway's Best in Concert.
There is no one forcing these students to put on a musical. They recognized the potential for a new musical at Pitt-Johnstown and stepped up to do it.
They are motivated to add culture to campus even though it adds tasks to their schedule.
Both student-athletes and students in the Theatre Guild and Pitt-Johnstown Players are doing inspiring, time-consuming work to achieve their goals. We commend these students for their dedication.