Serving can get you out of bed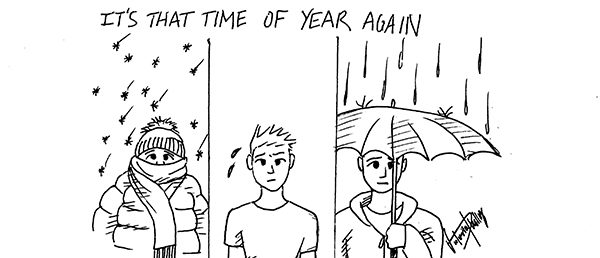 It's often a struggle to begin another single-digit-temperature day when Old Man Winter is around. However, for some individuals, winter can be crueler than getting out of bed on a chilly morning.
Cambria County has a poverty rate of 13.5 percent, and some community members don't have a roof above their heads. For them, winter may be devastating.
The Mary and Martha house in Dale Borough and the Richland Township Volunteer Fire Department are two organizations that serve those in Johnstown who are facing unfortunate perils: homelessness, poverty or losing a home in a fire, to name a few.
The Mary and Martha House seems to be a pocket of hope, or a refuge in the stormy seas of homelessness. Pitt-Johnstown's Catholic Campus Minister  Ladonna McCreary is to be making plans to volunteer at the shelter, where more than 200 people have received refuge since its May 2015 opening.
The Richland Township Volunteer Fire Department is invaluable in that students both at Pitt-Johnstown and Penn Highlands Community College are donating their time and efforts to help those afflicted by fire.
These student volunteers represent the possibility for Pitt-Johnstown's community members to reach the surrounding area to make a difference.
We are grateful for these service avenues as some community members try to make it through the harsh winter weather. We applaud those who have helped someone who may be facing a grim season.
Volunteering can mean sacrificing one's time and comfort, but it can also mean serving those who need help.
This winter, besides indulging in that mountain of blankets or that cherished Netflix drama, consider contributing to your community members' quality of life.