Sick? Time to pay up big time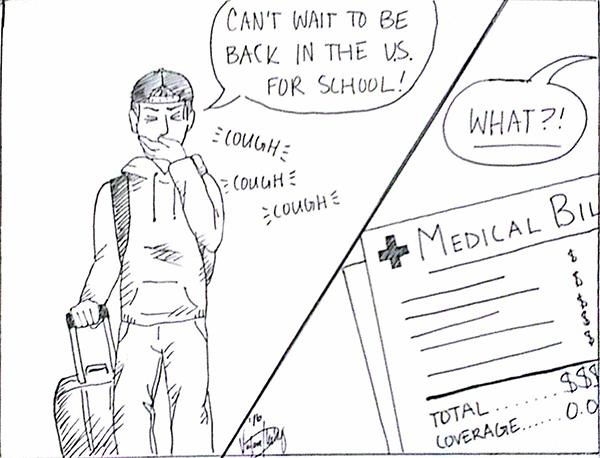 Welcome to America – not assuring adequate health insurance is a longstanding tradition here.
Freshman Yan Zhao, after his Nov. 3 visit to Conemaugh Memorial Medical Center's emergency room, had a bill of $3,900.
His previous insurance company, International Student Organization Insurance, covered only $200 of the bill.
International Student Organization Insurance was recommended to meet the insurance requirements for international students due to its cheap, $31 a month plan, but this medical coverage may be severely insufficient.
If this insurance company is recommended to international students because it is cheap, these students should be fully aware of the minimal coverage they'll receive.
It could be the students' fault for not researching companies further; however, these students are living in a foreign country, where there is a lack of communication on a topic like health insurance.
It's unfair to require students to have insurance without providing sufficient information on the topic.
If a sick international student is unable to afford the expense, they may opt to wait until they return home to visit a doctor.
Ill students should see a doctor immediately; adequate health insurance could help assure this.
In addition, university administrators should provide these students with adequate information about several insurance companies to choose from.
Once properly informed, students can then make the decision for themselves whether they want to take risks.