Life gets incrementally better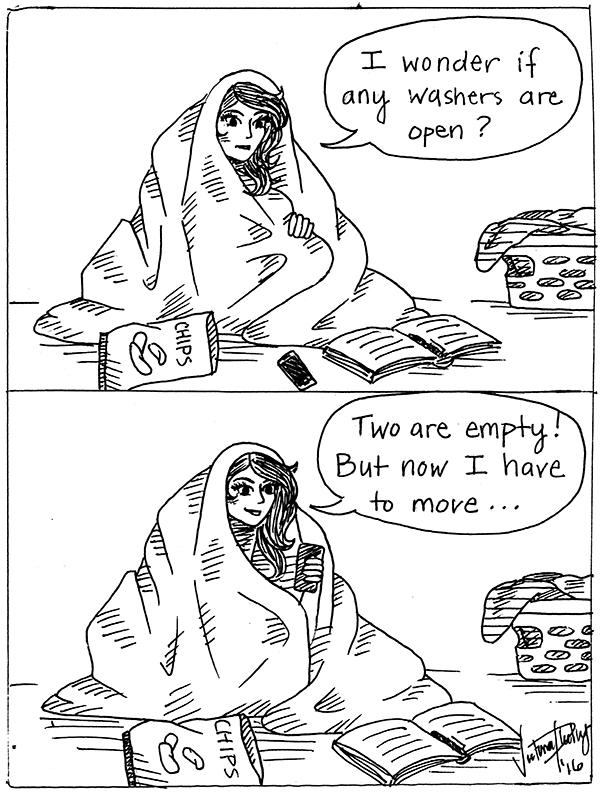 Within this month, free busing to Pittsburgh was offered, a new laundry notification system became operational and colorful leaves decorated the environment so beautifully they may convince some prospective students to enroll here.
The bus to Pittsburgh transported students home for fall break when they otherwise might not have made it. About 25 students took advantage of the opportunity.
Student Affairs Vice President Shawn Brooks said he will look at continuing the Pittsburgh bus for future retreats and consider buses to Harrisburg and Philadelphia.
The buses won't affect all students, or even most students, but for those who need them, they will improve lives.
The laundry-notification system, called LaundryView, launched Oct. 12, and was a big hit among students because it allows them to see when their clothes are finished instead of having to guess and check when they think their clothes are done.
Students looking for an empty washing machine to use will no longer have to carry dirty laundry from building to building, looking for an available machine.
In addition, this could also lessen the chances of laundry being stolen because students can track their laundry.
This, too, will improve lives, however small the improvement is.
In addition to these positive changes, the campuses fall foliage creates a colorful environment for all campus members.
We should be thankful for the beautiful scenery that not only compliments the campus but also helps sway prospective students to apply to Pitt-Johnstown.
Throughout the rest of the semester, we want to see more effective changes like these that benefit the campus community.
So, while we enjoy the minor, incremental positive changes, we can contemplate them in a fall enviroment that is rarely equaled for beauty.
No wonder our colorful fall display might be a key factor in attracting more students here.
Perhaps, when they come, if they come, we can offer them an improved and better experience even if it is only incrementally better.