Alert us of dangerous situations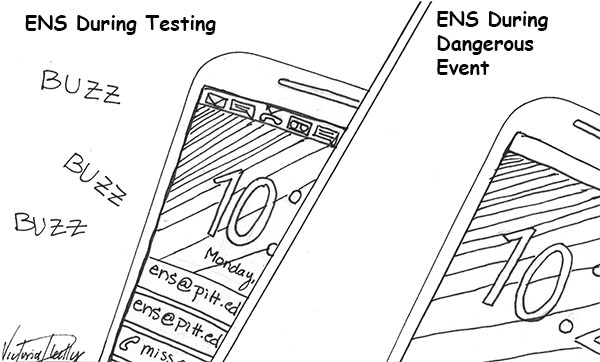 At about 11:45 p.m. Feb. 21, an attempted assault occurred outside Hawthorn Lodge. By the next morning, crime fliers had been posted at all academic buildings and residence halls informing people of the incident. The emergency notification system specifically maintained for this purpose was not used.
Sophomore Niki Kusy said she believes that, at 11:45 p.m, people were still active around campus. Students are active around residence halls, where the crime took place, while they leave and return for late-night study sessions or sleep.
It is outrageous that students were not informed of the danger until the next morning when countless students might have passed close to where an assault had almost occurred not moments before, completely unaware. According to the fliers posted, the attacker ran off before being identified, so he or she might still have been lurking, and students might still have been in harm's way.
It is plausible that the assault was not reported until later, and, in this case, there is little that could have been done in terms of warning students.
The notification system uses call, text and email to contact students about emergencies or threats. If ever there was an appropriate time to use the system, an event where the attacker might still be around would be it. Students should be told if there is cause for caution or concern. Those not home should be warned to use extra caution.
This is not the first time that the emergency notification system has gone unused. In September of 2012, a shooting took place at the Richland Township police station along Schoolhouse Road. Although an email notified students of the road closing, the reason for the closing was not released until 11 hours later — and even then, information was sparse.
We realize that part of the point for not alerting us of dangers is to avoid panic. Students, however, have the right to know about any potential threat to their well-being. In 2012, when the shooting occurred, President Jem Spectar promised that the system would be used. Yet, again, we are left to wander with attackers. We believe he has been spotty with this promise.
Students need to be alerted of all potential threats to their safety. Alerts need to be sent in a timely fashion directly to students. Even if the danger is unconfirmed, tell us that much; we'd rather be wary than ignorant and naive.