Students need more bus options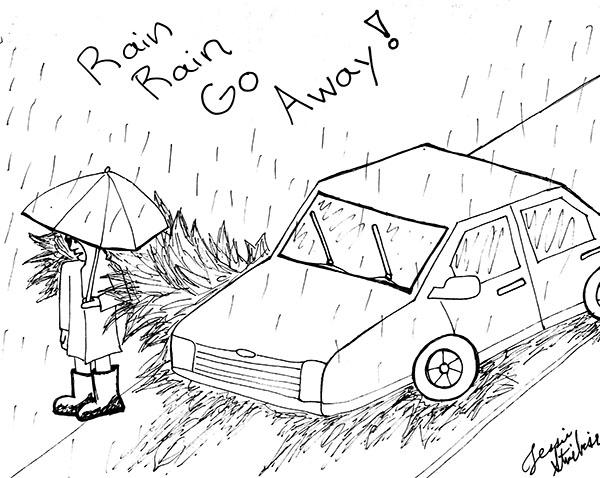 CamTran, the Cambria County Transit Authority,  seems to be implementing changes that better meet more Johnstown community members' needs.
Amid these new ideas, however, is the concern that Pitt-Johnstown community members were not considered as one of CamTran's targeted segments for a bus pass program.
At least some Pitt-Johnstown community members, including students and Sodexo employees, rely on the transit system.
Pitt-Johnstown students must pay 85 cents to travel by bus, receiving a 65-cent discount from the base rate of $1.50.  Pitt-Greensburg students must pay $1.75, receiving a 25-cent discount from the base rate of $2.
Transit services for Pitt-Oakland and Pitt-Bradford students, faculty and staff are free with a campus ID, according to each university's website.
The Pitt-Johnstown Campus Shuttle is available to students for free. However its single route is between the Student Union and Richland Town Centre. The shuttle operates only from 2-6 p.m., seven days a week during the academic year.
Many Pitt-Johnstown students and employees may have a car on campus, but for those who do not, we think Pitt-Johnstown officials should do a better job accommodating them.
There may also be some students who could be on the fence about bringing a car to campus, for example, if they anticipate only using their car for transportation to and from an off-campus job.
Such students may be swayed to leave their car behind if there were the option of a Pitt-Johnstown student bus pass program. This change could help to increase campus parking space numbers.
It would also eliminate the unpleasant and hazardous trek along the road students must make in rain or snow to get to the Richland Town Centre.
Sidewalks might help, too.
Should CamTran continue to add or modify bus pass programs, we hope a free option for the Pitt-Johnstown community will be created and that our community leaders act to make that more likely.