Silence cannot always be golden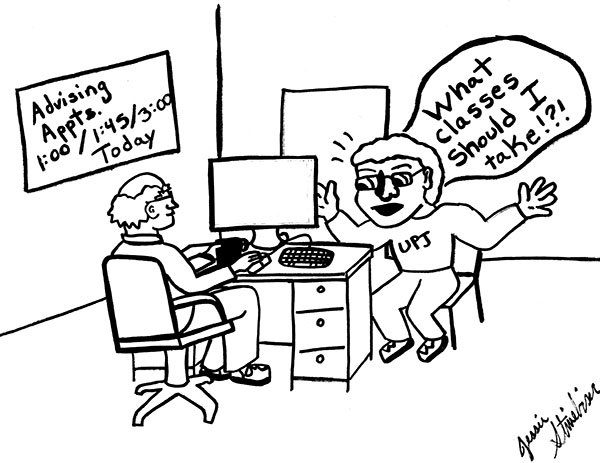 Two weeks ago, a news article published in The Advocate detailed alcohol-related state charges faced by three Pitt-Johnstown students.
After the newspapers were distributed, someone apparently removed them, supposedly to protect the reputation of one who was reported to have been charged.
We recognize the concern for wanting to preserve a friend's reputation. However, all information the news article contained was public record and could have been accessed by anyone; publication in The Advocate only facilitated this process.
Those responsible for taking the newspapers containing the news article were not only preventing readers from seeing that particular article, but also from reading all stories in that week's newspaper.
The issue, for example, included university advertisements that Pitt-Johnstown paid to have disseminated by The Advocate.
Also, there was an article about a successful drag show fundraiser, bus-fare increases and freshman wrestlers.
Copies of our newspaper being removed from circulation we interpret as an attempt to silence us. We take any such attempts seriously.
We publish police and crime news as a standard journalistic practice. We take pains to report that news accurately.
We cover reported crime for a number of reasons. These include keeping an eye on the activities of police in a free society to assure they adequately and properly represent the public. We also keep an eye on those activities in an attempt to assure fair treatment and to deter others from engaging in behavior that might result in charges being filed against them.
Further, readers are informed of reported activity that might endanger them, when and where such alleged activity took place.
We welcome comment and discussion from those who disagree with what we do.
We are happy to publish such disagreement in a letter-to-the-editor form.
Your words may be printed and distributed in the same way we print and distribute our own words.
The proper way to disagree is not to remove our newspapers — to silence us.