Too many miss budget knowhow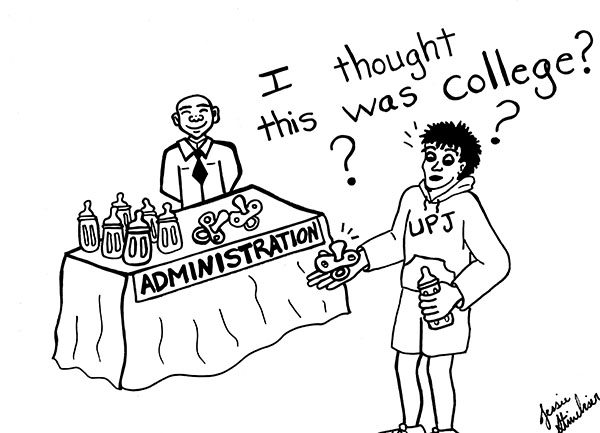 On Oct. 6, Student Government senators held an informational meeting on how to budget for campus clubs and organizations.
Student representatives were encouraged to attend to learn about budgeting before the process begins this academic year.
Only three clubs had representatives in attendance: Time-Out Christian Fellowship along with Phi Sigma Sigma and Kappa Zeta sororities.
We should not, however, place all blame on senators for such low turnout by not promoting this meeting sufficiently; a finger can be pointed in the direcction of Student Life staff.
Student Government President Shelby Smith, who came up with the meeting's idea, had hoped for a larger crowd. Smith admitted that the lack of advertising done for to the meeting may have contributed to the poor turnout.
An email was sent out by Student Life staff detailing the budgeting meeting – the day of the meeting.
This meeting was held by students, so it could be argued that advertising efforts should have been the students' responsibility.
However, university officials should partake as well, and  in a timely manner.
If a Pitt-Johnstown student receives an email from a student leader or representative, no matter how much urgency the message is meant to convey, it is still received from a fellow peer.
As a result, it may not be taken as seriously had the student received the same email from a university official.
University officials should use this perceived authority to their advantage, especially if it can produce an outcome that benefits them, directly or indirectly.
In this particular case, informing students in advance about the meeting could have potentially spared university officials some future trouble.
This meeting was an opportunity for students to learn why some clubs receive more funds, how decisions are made and how the budgeting process is conducted.
We should not scold the club and organization representatives who didn't attend.
If it was such a big deal, why wasn't it treated as such?